Finally, our invitations are finished. We used our three wedding colours: turquoise, green, and burgandy. We also used two different background themes: squares and floral, but both are in our colours. Sorry some of the pictures are so big.
We embossed the starfish on the accommodations and the maps. The starfish I ordered off of ebay from China.
We absolutely love them. They were a heck of a lot of work, but well worth it. Now, we can start on our welcome books.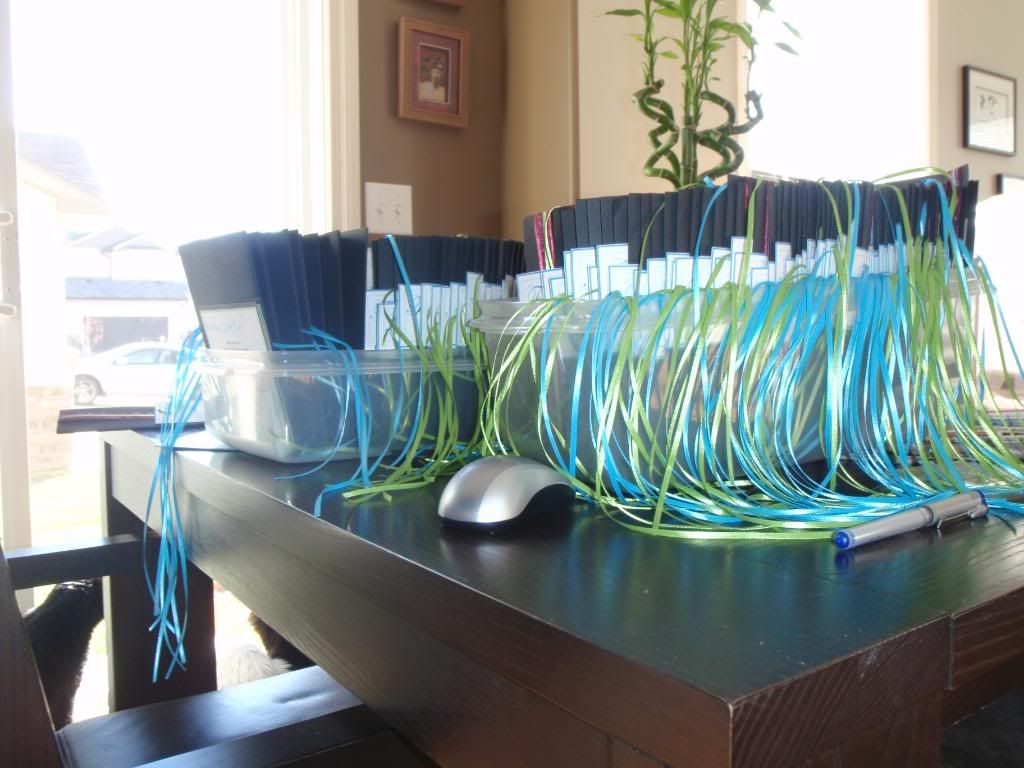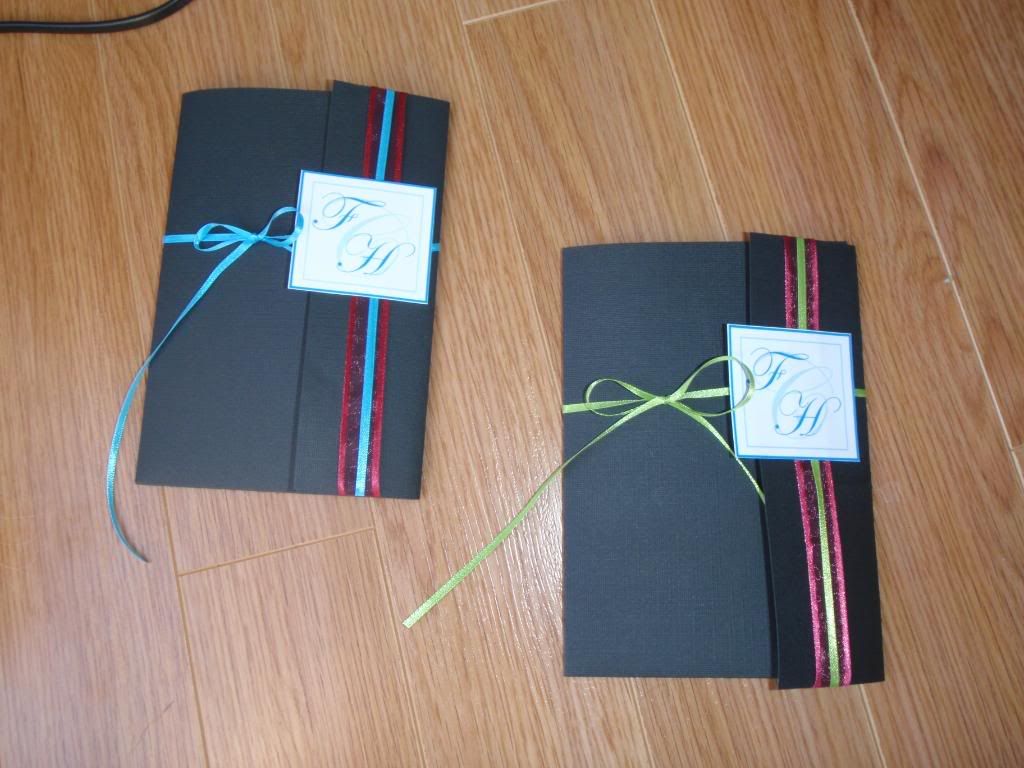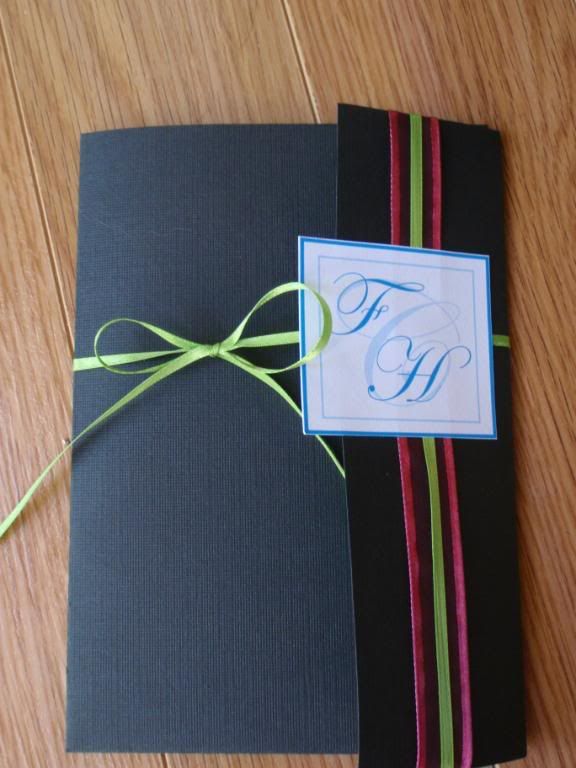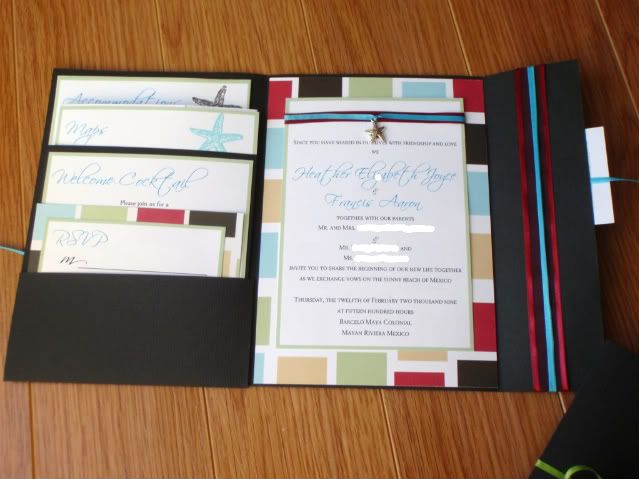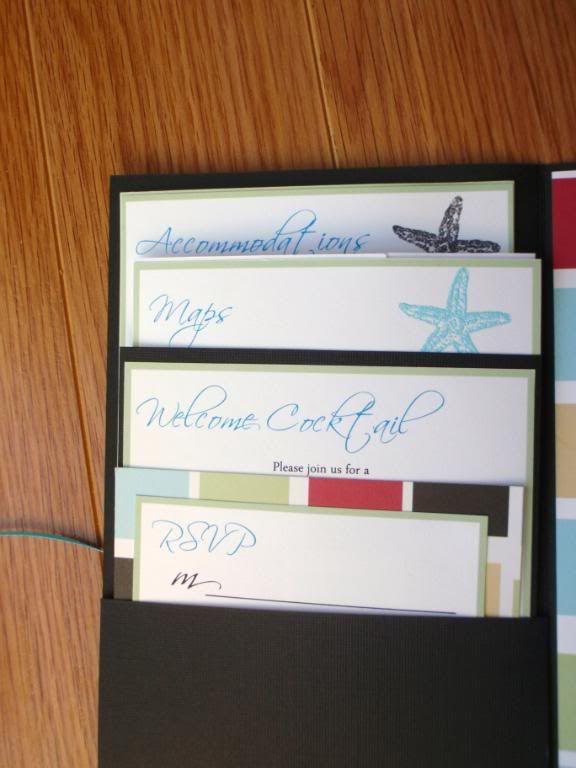 ~~