MsShelley posted her coasters a little while ago and I thought they were fabulous! THank you Shelley! Here they are: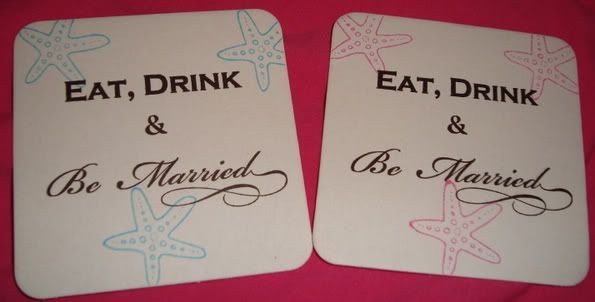 I love the idea, especially since I'm a stamper. I plan on doing this but I know we were looking for coasters to do this on. I thought I would post a few sites I found them on.
This one is GREAT, although they are cream and not white. But, they come in packs of 40 for $3 or packs of 80 for $6.50, and you can get them round or square.
White (blank) Chipboard Coasters to Rubber (Hand) Stamp On
This one has white with different sizes to choose from, their packs vary between sizes but range from $8 to $13
Blank Coasters
Of course I will post mine once I finish them.