So I've been searching for ivory platform flip flops that aren't to plain. So I decided to just buy a pair of white flip flops and dress them up myself. What do you girls think?
Here's a picture of the flip flops I just bought on ebay.
This is my inspiration...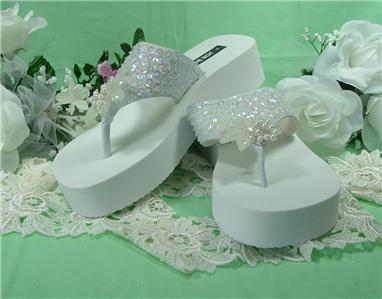 Any ideas how I can make these in more of an ivory color? Or I'd even throw around the idea of putting some color in them!