I'm so excited, this is my first contribution to the DIY forum
So I wanted to make logo stickers for various things, but first as circular seals to my STD envelopes . . . I initially used a glossy sticker paper but the colors would just get thrown off, so opted for full-sheet sticker paper with a matte finish ~ the color turned out much better!
Sticker paper was $9.99 for 30 sheets at Staples:
Making a template on Word, I inserted my logo into each box and was able to fit 20 stickers on each sheet. The sticker is a little over 1 inch. I've attached the format with my logo as a sample in box #1. Haven't ever figured out how to set a table to where the cell size is locked ~ So FYI things will shift if you change the size of the logo, so do a test print on regular paper first ....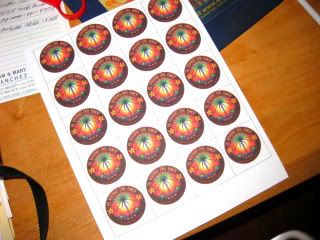 After printing the labels, it's time to punch them out! Just flip your punch over so you can really make sure you're cutting exactly around the margins of your sticker.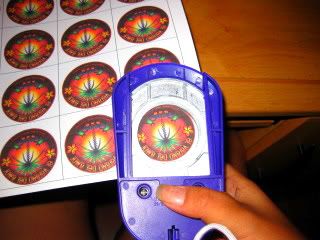 Then you just keep going row by row, cutting away the excess.
And before you know it, voila, you've got great DIY seals/stickers!!! Super easy and cheap to make
I totally plan on doing different sizes for several DIY wedding items and projects!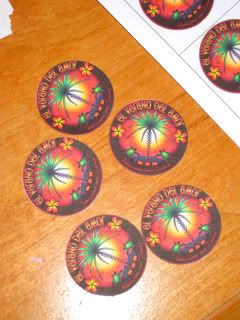 Here's the final product ~ Hope this post can help some of you out!