I'm so excited!!!! I found out about this about a week or so ago and should have (would have could have) jumped on tix then but I don't know what I was thinking. Last night there were two balcony tix available and today NADA.
So after a lot of thinking I decided to go ahead and buy them for over face value and give it to my friend as her bday present! I'm so stoked - Center Balcony, Row C (3rd Row)
Here's a pic of the seating chart: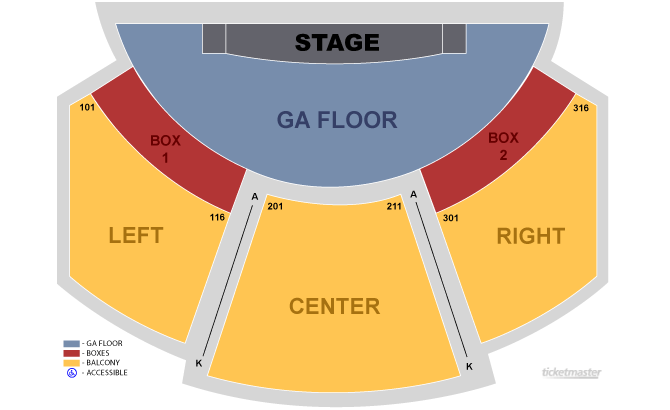 Now I've just gotta plan things right that day. I have a dentist appointment that same day (the big one I've been waiting for) 2 hrs. away in Tyler at 1:30 pm. Doors open at 6:30 but show doesn't start until 7:30 and I'm almost certain she's not the opening act. So I'm happy to have reserved seats. GA was available still, however I'd get there so late (first come first serve) it'd be a huge hassle and generally not good on my herniated disk to stand all night!
With a little persuading from Martin to go for it I just bought the tickets! She is my absolute favorite singer and it will be a dream come true getting to see her!!!! Something to look forward to ~ YEAHHHHHH!!!!!!!!!!!!!!!!!!!!!