My parents thru John and I our last shower this past weekend. I was totally surprised w/ how they decorated it. They put lights all around their backyard and had it catered by a near by mexican restaurant. The tables had zarapas and my MOH made cupcakes! This just proves to us that if we had our wedding in SF, it would be way too huge! We both have crazy, big asian families that we love, but can be too much at the same time
Here are some pics...
John & I
Cupcakes!
Me blowing out the candles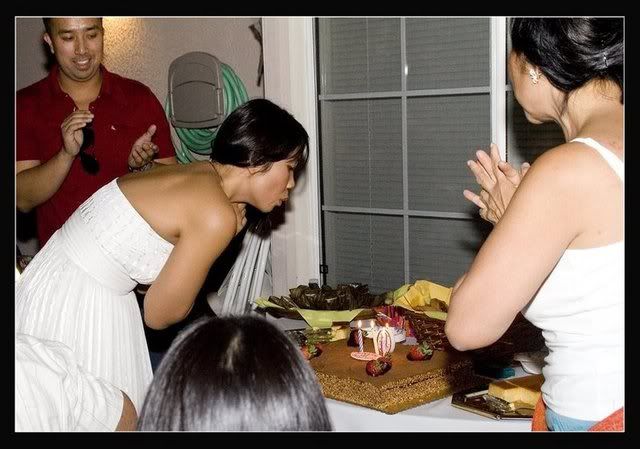 Our shower/my b-day cake...notice the 3 candles and the "0"!