I never thought I would say "Bridal Showers are Fun" but I sure enjoyed my shower! I was nervous and really not looking forward to being the center of attention, but I have to admit, it was awesome!
I will tell you a bit about the shower and post some pictures! Not that this will help many of you since you are probably not hosting your own shower, but I thought I would share anyhow!
Four of my girlfriends threw a sparkling white shower. All guests wore white (I wore black) and there was lots of champagne. Even a champagne boy who kept our glasses full! They put out a wonderful spread of food, a beautiful cake (with our logo) and two chocolate fountains! The champagne glasses were the favors. They worked so hard and it was beautiful! One of my girlfriends who loves to be behind the camera took lots of pics....here is a link if you are interested, but believe me there are A LOT!
Cake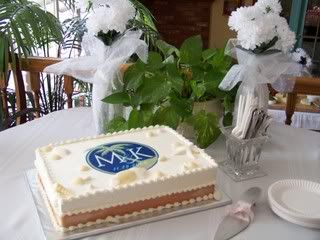 Food Spread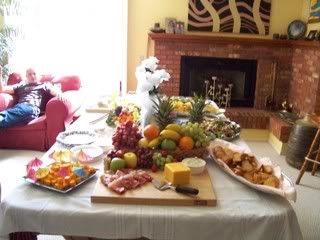 Chocolate! MMMMMMM
Champagne Boy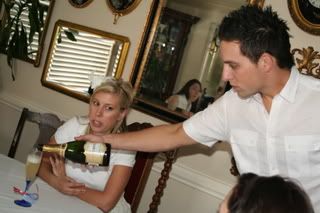 Hostesses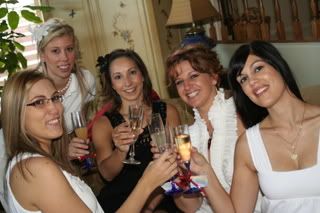 Guests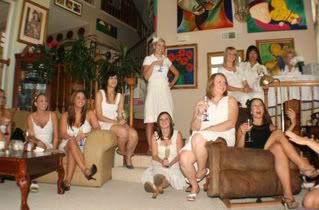 Questions Game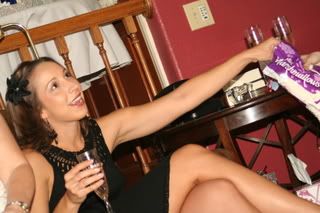 I clearly didn't answer them all right!