First off, I would like to thank Dawn (dmarie17) for sharing Gwen and her design with me. Second I would like to thank Gwen for making the invitations I have always dreamt of, but couldn't find. Gwen custom makes invitations and then you put them together. Here is mine:
The Invitation Together: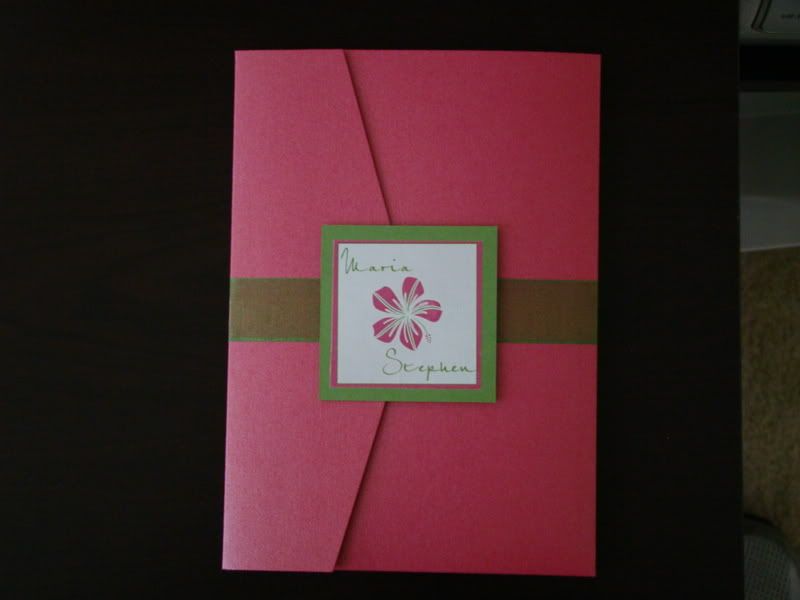 Close up of the Square: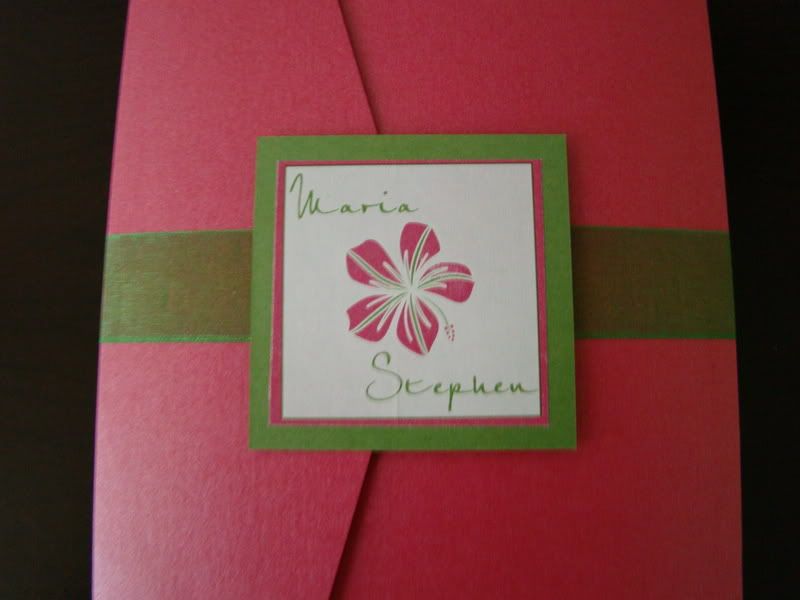 The Inside: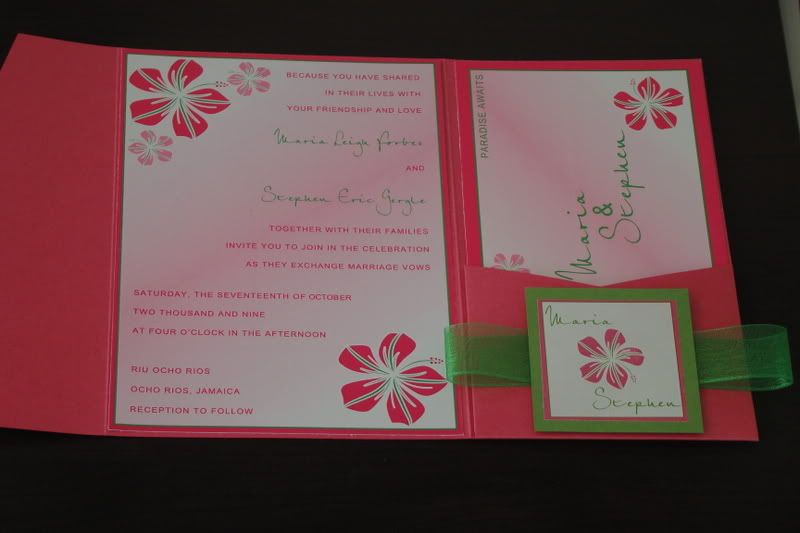 Close up of the Wording: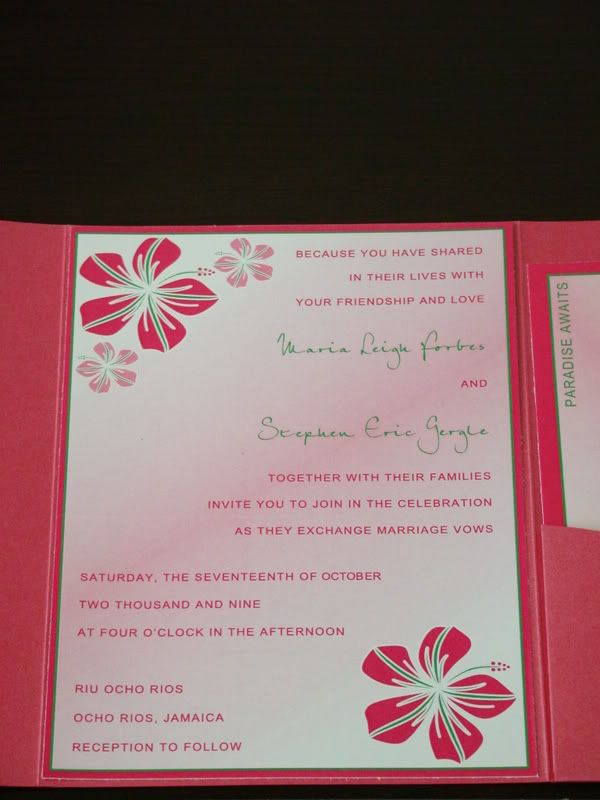 The Response Postcard with Ribbon: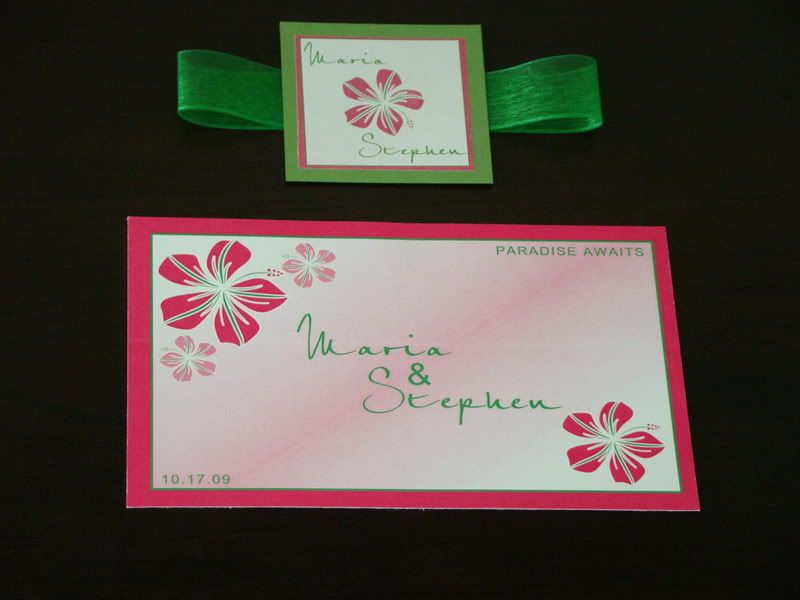 The Front and Back of the Postcard: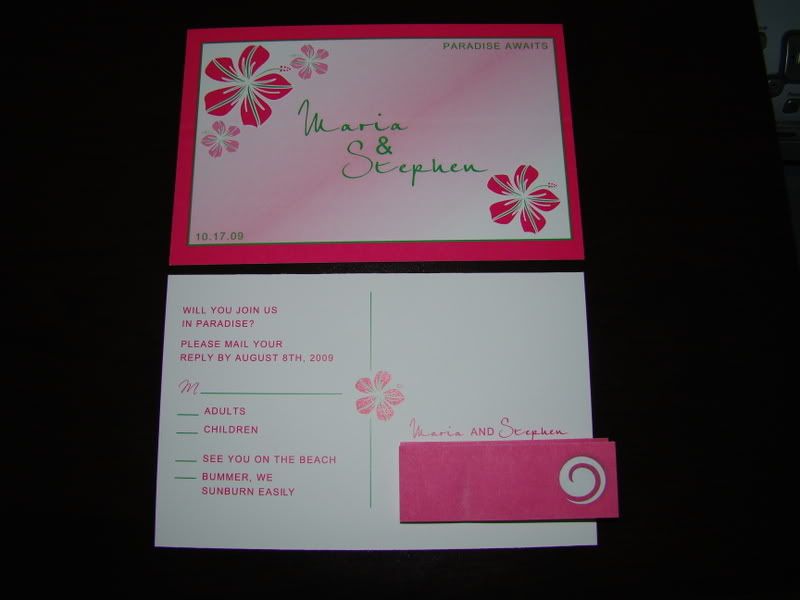 The Return Address labels: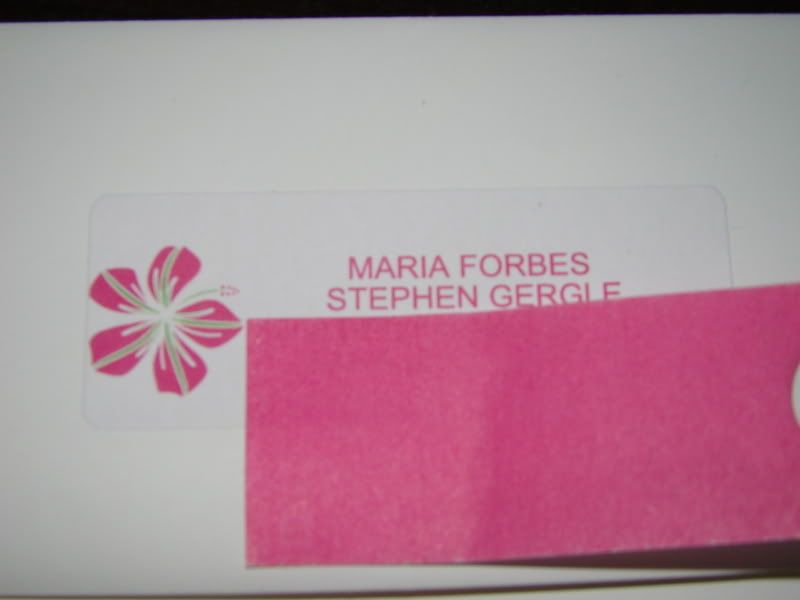 So Gwen designed the 5x7 in the invitation, the response postcard, the square sticker in the front, and the return address labels. I ordered the pocket folders from
Cards & Pockets
and got the metallic green paper for the back of the square sticker and the green ribbon from Michaels. I put the sticker on the green paper and cut it out, then I hot glue gunned the square to the ribbon.
If you have any questions, please let me know. I had a vision and thanks to Dawn and Gwen it came true. You can look at other things Gwen has done on her website,
.:Hitched Invites-Custom & Pre-Made Wedding Invitations. Invitations. Inspired:.