My lingerie shower was this weekend and it was a blast! We had so much fun and I got lots of goodies! My friends are the greatest. I had my camera but was so busy I forgot to have someone take pics with mine. I'll post what I did get though. I'm still waiting on others to email all of the good ones.
I also had a shower at my work on Firday and it was so fun too. It was so sweet and they got me so much stuff. Waiting on pics from that one.
lingerie shower
my yummy cake...it was so cute and was the most decadent cake ever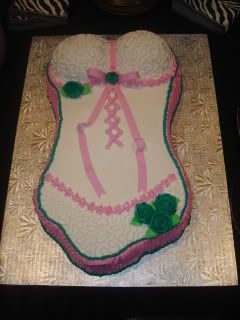 this witch was hanging on the front porch...my friends are crazy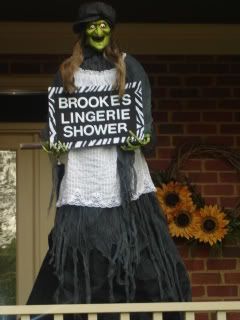 toilet paper lingerie contest...kinda like the tp wedding dress game but you make lingerie instead. they were in teams and I had to choose winner.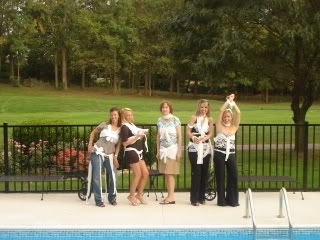 my sister and cousin...the winners. they made cone boobs out of tp! hilarious!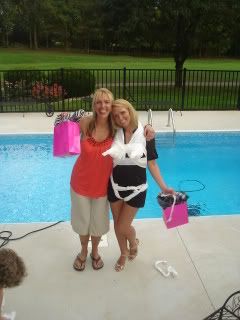 me opening some of my awesome lingerie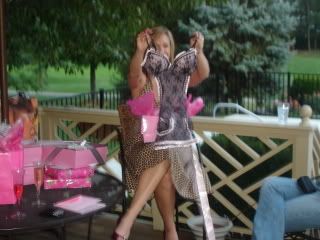 my mom and I