Not necessarly the best pictures but hey, what can a girl do?!
So here it is in all of its wrinkled glory. Everything fits perfectly except that some how the boneing in the boob area turned into "madonna boobs" (the alterations guys words!) so they are taking the boneing out and then it should make my chest look more normal.
Sorry the pictures are so bad!
Here are pictures in the flourescent lights - and of the 3 button bustle that I was a little worried about but actually really like.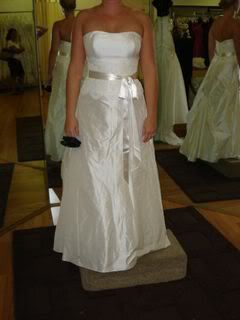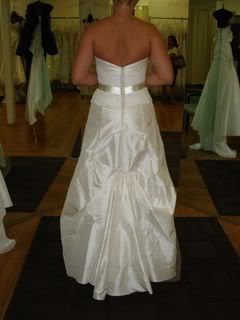 And here's more of what it actually looks like in person - the ribbon and lace aren't as apparent