I haven't posted any pics of my fittings, so I thought I would share before I start getting crazy busy before I leave to Cancun!
These pics are from my second fitting. We were messing around with bustle ideas, so it looks a little funky from the bottom. I did end up choosing a french bustle, but it will look much nicer than this!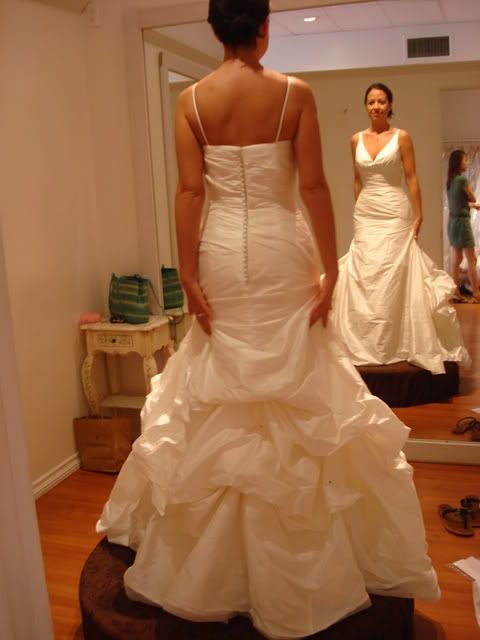 These are from my final fitting. The dress is still not cleaned or pressed, so it still looks a bit wrinkled.