Hi Ladies! Well, I've finally made my decision. After long, restless nights of tossing and turning I have decided on what dress to wear. Some of you may remember my dilemma and helped me pick THE DRESS.
http://bestdestinati...om/forum/t27991
As a result, I am selling the first dress I bought. It's a Pronovias Diamante Style. It's from their spring 2008 collection and made from Dupioni silk. The best thing about the dress is how flattering it makes your body. It really slims you down. I have NEVER WORN IT, and therefore it's brand new. I actually just picked it up from the bridal salon last week. It's a size 12 but can be resized to fit pretty much anyone ( I am a street size 6). There are several brides on this forum who also have this dress and can vouch it retails for $1475.00. With taxes I paid a total of $1597.00. I am willing to sell for $1200 plus shipping. Please let me know if you are interested. It really is a gorgeous gown!
Front view: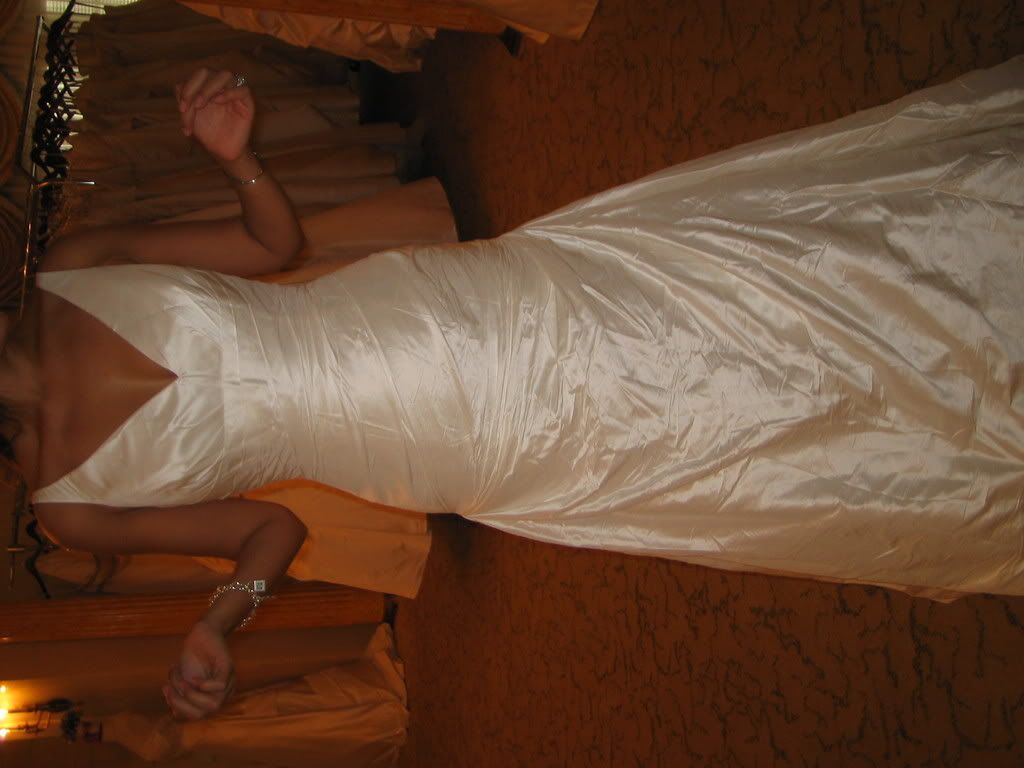 side view: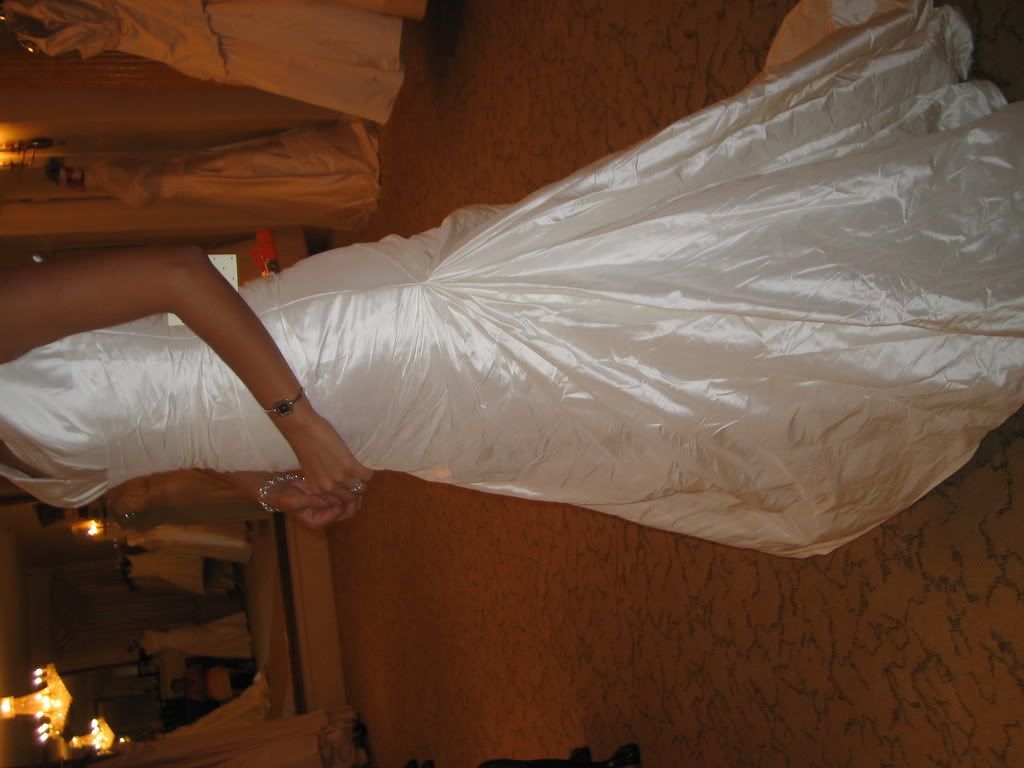 THIS IS FROM THE PRONOVIAS WEBSITE: