Hi Everyone,
So I was sure that my 4 bridesmaids and I had all agreed on a bridesmaid dress... that was until another dress was thrown into the mix! I need some advice!
So basically I have 4 VERY different bridesmaids... everyone had agreed to this lovely alfred angelo strapless
I really like the dress but am worried about 2 things about this. #1 being tan lines, which i hate more than anything, and #2 being the abilities of it to hold up the ample busom of one of my bridesmaids. I LOVE the colour of this dress though
The new dress that has been thrown into the mix is this one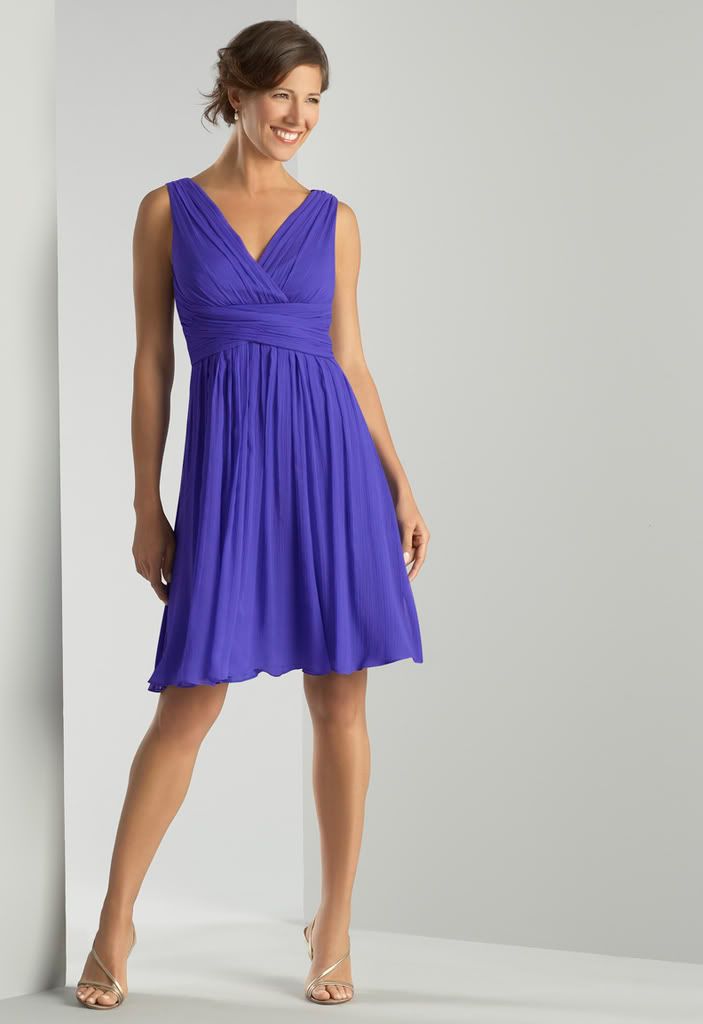 I much prefer the style of this dress, and it looks fabulous on my busty BM. 2 of the BM's prefer this one, and the other 2 prefer the other one (but they would all go for either). I am leaning towards this one myself because I love the style so much more and it is just so "Beach Wedding." I would however be compromising on the colour. I am just scared it is too bright!
What do you guys think? Which dress should we go with? Assume for the sake of this that these are the only 2 dresses we can choose from, i am hesitant to throw other dresses into the mix, and I want them in the same dress...
HELP! Thanks