So, my bridal shower was on Saturday afternoon. Aside from the HUGE fight with FI a few hours before, it was awesome! My Aunt and Uncle from FL were up, so my Aunt was able to make it and one of my best friends that lives over 5 hrs away in Rochester, NY left her 9month old alone (with dad) for the first time so that she could come! I feel so loved!!!!
I have sooo much stuff to go through and put away
My mom and sister put a lot of effort into it and it was amazing! It was at a Spanish Resturant that I really like and has awesome Sangria...which is why I look drunk in half the pics LOL
That being said...here are some pics for your viewing pleasure, along with descriptions...
The room before too many people arrived...
Me and my sister (MOH)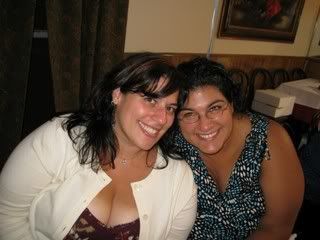 Me and FSIL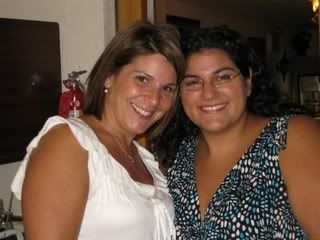 FMIL on my right, Mom on my left
My aunt, me and grandma (granmad is in her mid to late 90's and has 13 children and is sharper than a knife....)
Bridal Party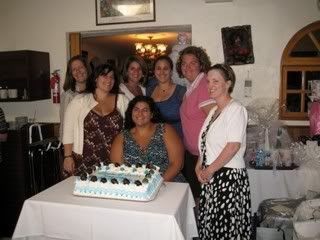 Sillly hat made of the bows, yes, I'm a "ham" as my sister puts it
Awesome embroidered beach bag (our names and wedding date) from my sister filled with "toys"...