Quote:
Originally Posted by divadivine25

Thank you! I thought I tagged them as well, but couldn't find them! Hopefully theres a few brides that have some good answers now!

My hair is about chin length and I plan to wear a simple chignon for the wedding itself. A friend suggested tree braids and I found these pics online that I like. The first is of the tree braids and the second is individual braids which is another style option.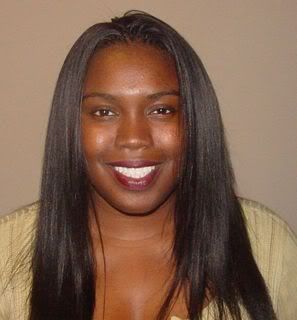 I think that both can be styled nicely for the wedding and are low maintenance.
I think you can have a moderator merge the two threads. Those options look nice, but anything other than my regular relaxed hair is just not going to be me. I may offer to pay for my hairdresser's flight, cause I can't be worried about my hair. But I only care about it looking decent for the ceremony and pictures, the rest of the trip I don't care much. we are going on a thur. and the ceremony will be sat. so I may have to stay out of the water and then sun. get my hair cornrowed going straight back.