[QUOTE=divadivine25;1006777][FONT="Book Antiqua"][SIZE="3"]That is true, micro braids can cause breakage if they are done too tight especially around the edges. Ive worn micros, cornrows, kinky twists, invisibles braids, pretty much all braid styles while I was transitioning to natural hair and never had any problems. Keep in mind that any time you wear a protective style such as braids or an install (sew in), your hair will shed naturally as it would daily without the style.
Invisible braids are different than micros, and thats what worked for me on my wedding day, heres a few pics of my hair: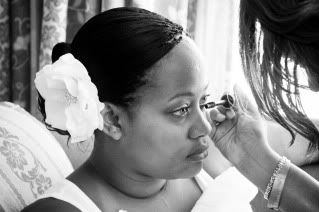 Your hair is beautiful.You can't even tell that you have micro's. My hair was somehting like that but I didn't have micros.