Hey all I just wanted to show off some of the fun we had a week back when one of my BM's surprised Jay and I with a B & G Pub Crawl with a great group of friends showing up at my front door kicking us out for a night of fun!!
This is my BM Kimi and I .. she orchestrated the whole thing
I stole Kimi's shoes just for the shot!
Kimi, my MOH Heather, and me Stealin' some drinkage from Chris' Scorp bowl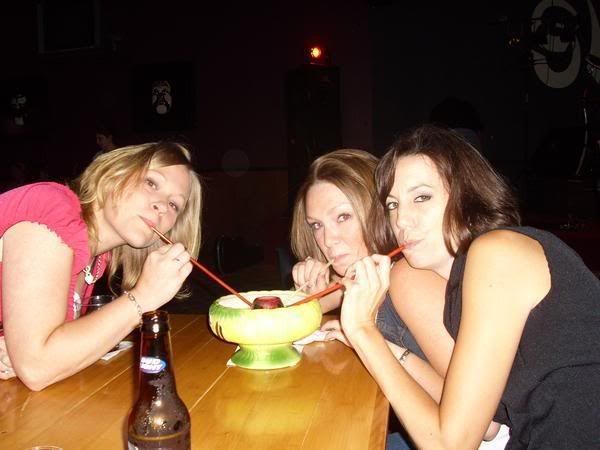 Yeah this is late night right before walking into Denny's for Breakfast... Heather's version of a "BJ" LOL... I peed my pants after I she told me what she was doing... LOL....
Reading my garb before I realize I'm proposing to the boy!!!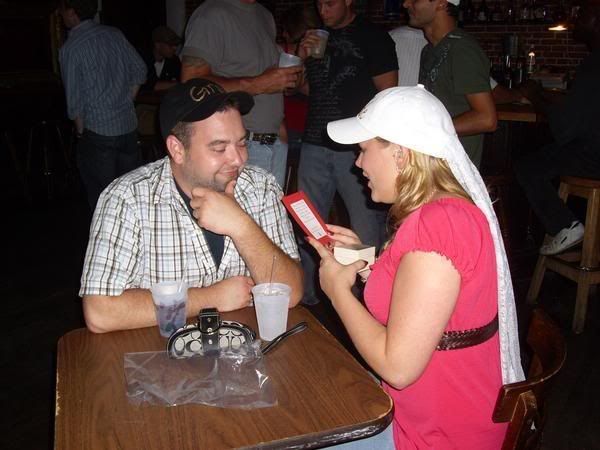 Random guy wanted me to get on his bike for a pic to send to his ex! hehehe