You girls have been my inspiration throughout this entire process. I am so glad I found this site and I can't imagine my wedding without it. Morgan, I stole so much of your DIY stuff. Sarah, thanks so much for making my invites. They were amazing! Ann, I can't wait to wear my TTD dress! Tami, thanks for all of your free additions!! Melissa, thanks for letting me steal your wedding colors ha ha ha! All of you have added to this list of stuff and I want to thank you all soooo much!
Ryan and I got engaged on February 9th 2008,
Groom attire- He will wear this suit with a white shirt and an ivory tie. The suit and the tie are silk.
The dress-
TTD Dress-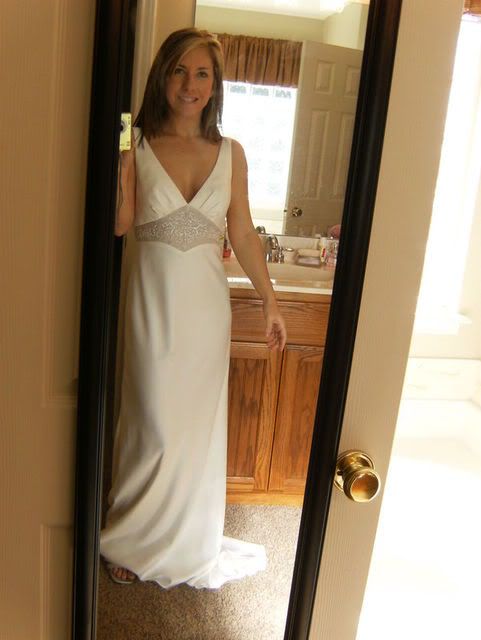 Shoes-
Tiara/veil-