Hi Everyone,
I have 3 bridesmaids and a MOH in my wedding and he has 3 groomsmen and a Best Man. My wedding isn't until next June, but I find that I have been trying to pick things up as they go on sale and also to lessen the burden of buying everything all at once later. I attached pictures/links in case anyone was interested in what they look like. A lot of it is similar to what other people have been saying. Everyone has great ideas! Here is what I plan to get:
Bridesmaids (around $200-$250):
Tote bag to hold all the goodies: I got black and then had their names added in their favorite color stitch. I got them a few days ago for $14.99 although it looks like they are no longer on sale.
Land's End Monogrammed Towels in all different patterns/designs. They are on sale now. They actually have more colors now than they did when I ordered them. I wish I had known that and I would have waited until now.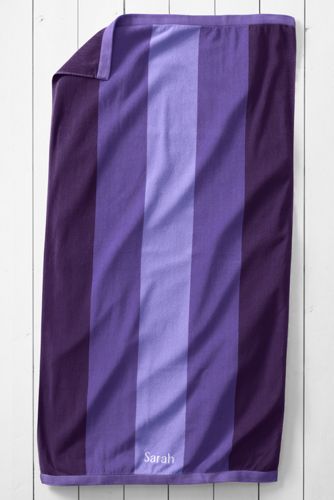 Bridesmaid and MOH teachers that I designed at Bridalpartytees.com. I was able to do them in my colors. It is cute, but a little pricey! http://www.bridalpar...ategory/all.htm
I am going to get customized barefoot sandals and matching customized earrings as well. http://www.redibyche...arefoot-jewelry
I am also going to include a frame with a picture of me and my bridesmaid and a personalized silly poem. I haven't found any frames yet but that will be easy.
Coach wristlet- These are great because they have so many different styles. You can really find a different one for each girl and match their personalities. The ones I am looking at are between $48-58
I am also thinking about a Wine carry bag that will have wine in it, maybe just for my MOH http://www.weddingst...-wine-carry-bag
MOH ( all of the above plus additional $200-250) it is my sister and she has been so helpful so far!:
I am also going to include a Tiffany necklace. I like the starfish as does everyone else, but they also have a lot of other cute beachy themes like a flip flop, sunglasses, palm tree, boat, etc. I just think she might be able to wear the starfish more often.
I might pay for her manicure/pedicure as well for the wedding.
GROOMSMEN:
My fiance will be doing an excursion with the groomsmen as well. He might get them something small too like personalized flasks.
BEST MAN
The best man is actually a really fabulous photographer so he is doing our TTD session the next day. We have to get him something extra, but I am not sure what yet. Any ideas?
MOMS:
The moms are going to get a Tiffany necklace too (not sure which one) What do you all think?? :
Or one of these, because this is one of my colors:
DADS: (Engraved frame or digital picture frame) Is an engraved Tiffany frame for a guy weird?
Or a Tiffany passport cover
WOW! I really hope that is enough! It is going to be a lot of money, but our family and friends are very important and they will be putting a lot of their own money into coming to the wedding and being a part of it. Sorry, that was longer than I thought!
Lauren