Quote:
Originally Posted by Mrs. Martin

I had a bridezilla moment last night-

My aunt came over to work on these these last night. She was writing the names on with a pencil first, she tried erasing a few times and broke three. I was furious, so I decided that I would take matters in to my own hands. I couldn't stop; I just kept on writing! I wrote the names on all of them and I HATE the way they came out. I think they look so cheap and my vision of what I wanted is completely ruined. I completely regret not paying for the calligraphy!! It was really difficult to write on these because of the curve and texture.

What should I do, should I buy more?! I really don't want to spend the $$ on more, but I really think they look crappy!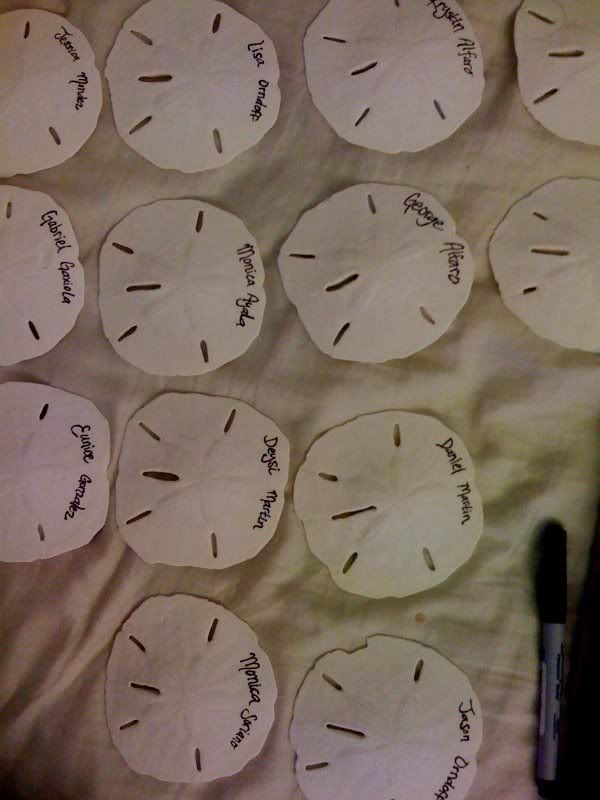 I think they look fine and close to the writing in your inspiration picture just a little smaller handwriting. Honestly, I don't think your guests will notice or even care if you wrote the names yourself or spent a lot of money on them. I don't think it is worth it to have them redone. I freaked out about having to put an extra purple stamp on my invitations because the post office quoted us the wrong amount when we took the sample. We ordered personalized stamps for our invites and response cards so to me it looked dump to have the extra stamp that didn't match and NO ONE even noticed the purple stamp when I asked people. We pay so much more attention to the details because it is our wedding and we want everything to be perfect, but as I have figured out no one else does. Save the money and the keep what you have as I think they look good as is.