Today I ran to Ocean State Job Lot... (it's a chain of discount/buy out stores) during my lunch for something to do. Low and behold I found some really cute items to add to my bags.
These are Hallmark Tissues that you normally find at the their stores with a price of 2.99 listed on them... I paid 39 cents for each!!! I love the Penquins and Palm Trees. But I couldn't find enough even though I dug through the whole bucket 2 times. In total I bought 25 packages. They have tons of different styles too.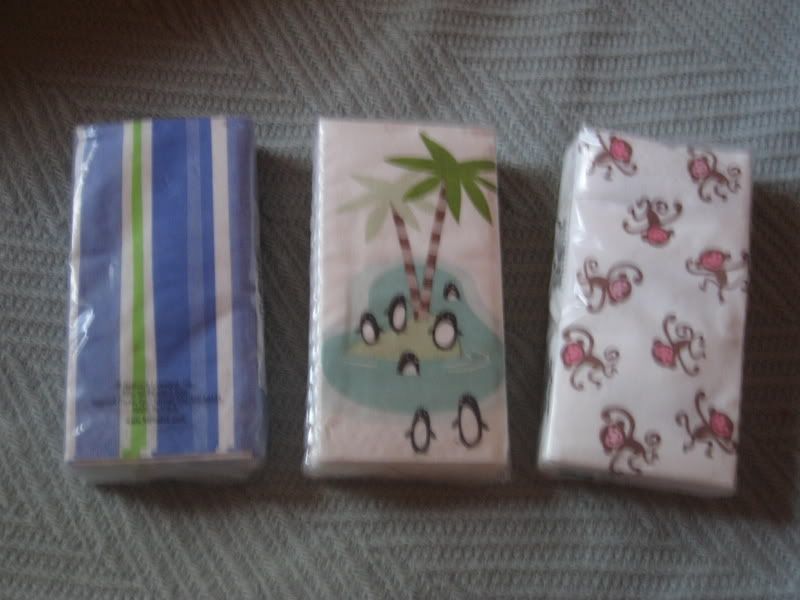 Then right as I was checking out with the tissues they had these cards which I just had to have. They are real useable cards too. They were a buck a piece.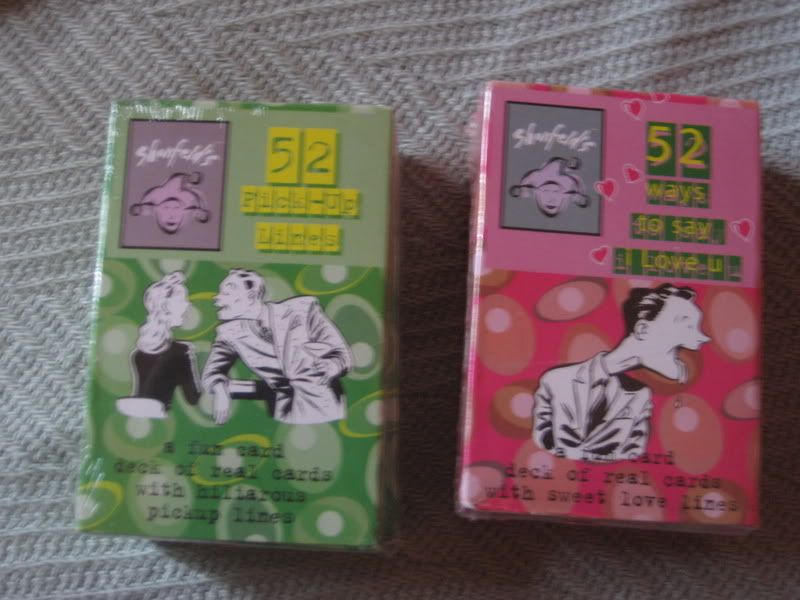 The pink package is for couples - 52 Ways to Say I Love U.
The Green is for all our single friends - 52 Pick-up Lines