We had our legal day down at Larry's brother's place by the creek. It was a quick little 3 minute ceremony that was witnessed by our MOH, BM and his GF, Larry's brother and his FI, my little sis and of course our 2 beautiful children. We did not exchange rings during our ceremony, but did put them on at supper to wear for a day.
Here are some of the pics that my sister took of the ceremony (while getting eaten by mosquitos)
My hair that my Mom did with the flowers she cut from her flower bed.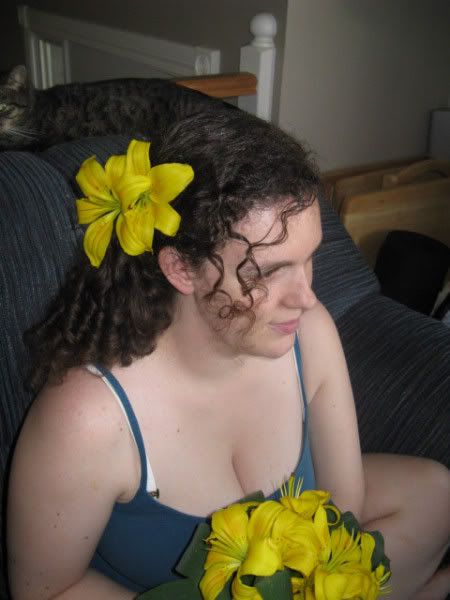 The bouquet that my Mom made for me and the fan she decorated for my daughter.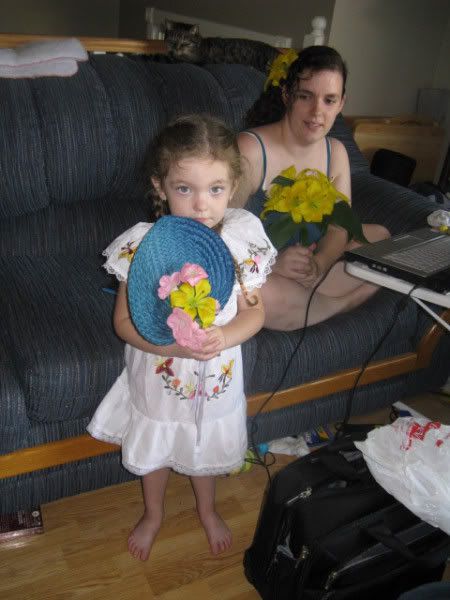 Here is the ceremony on the dock beside the creek.
Our family, our BM and MOH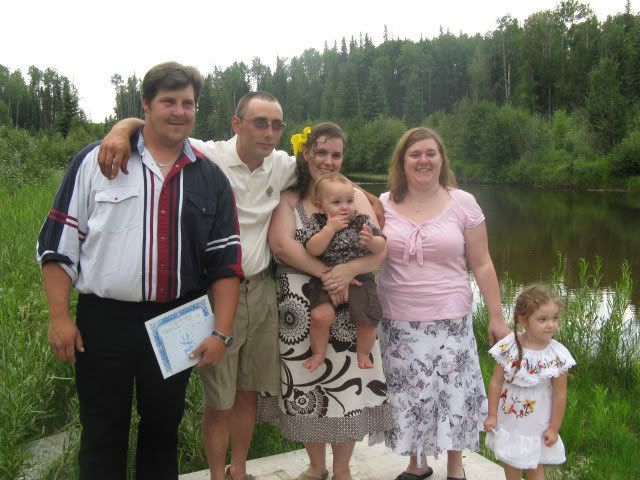 There are some other pics that Larry's brother has of just Larry and I next to the creek, but I still have to get them from him.