I want to thank everyone for taking the time out and helping me decide which dress I should choose. A lot of people asked me which dress I had chosen, but I guess my response was mixed up with everyone elses:
So here's the dress: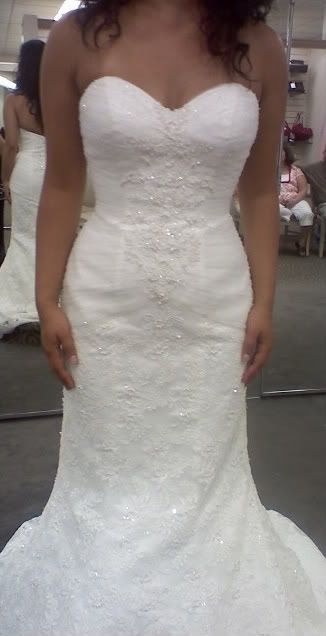 And here is the link to the shoes. What do you think of the shoes? I heart them because pink is my favorite color and will be part of my wedding theme:
Thanks guys! When the dress arrives in my size I will post my pic with the shoes! in the dress sticky.
p.s.-It took me forever to figure out how to post this shoe pic from my mac...BDW forum is great for teaching me how to do computer stuff!