Oh, mylanta! Where to start?!
The wedding was GREAAAAAAAAAAAAT!
I am sad that it's over and now I feel like, Well what to do now? LOL.
I haven't been on this site in forever so I can't wait to see everyone else's pics!!!
We almost missed out connection getting to DR and just BARELY made the next one. After that, smooth sailing! They had a sign in the lobby welcoming all our desk and fun cocktails all around. It was a whirlwind vacation and I wish it was tomorrow still!
The Iberostar Punta Cana is the BOMB and I highly recommend it to any brides who want to marry in DR. Our wedding coordinator was fantastic and so was her manager.
We ended up having 64 guests total and I feel so blessed that that many people came to our wedding.
On the day of our wedding, I was just swimming up the pool, all normal til about 2 p.m. when I got super nervous and jittery! LOL i did drink two mamajuanas before I walked down the aisle with my Dad
and was crying before I even got to the alter/gazebo.
After that, we did a private cocktail/h'ors deurvs hour and had a private dinner reception at another location with the live band that I was so worried about but ended up being GREAT!
Here are some PICS cause I know that's what you want to see!!!
Special shout out to my JULY brides who I have SO much catching up to do with!!!!
HUGS, everyone!!!!!!! I wish I could go back............ LOL!
The set-up
The groom: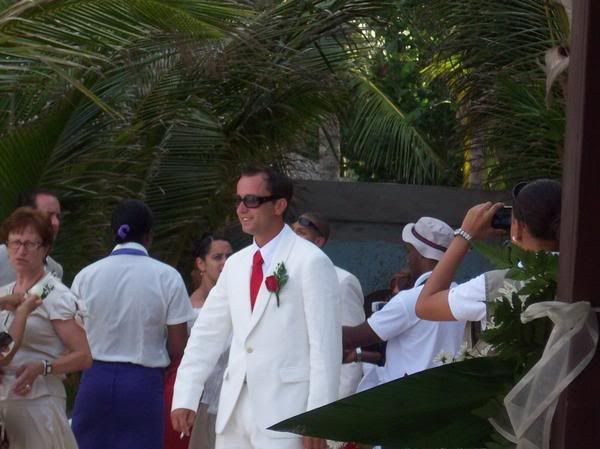 Walking/crying with my dad:
Just before my dad gives me away/J turns to see me for the first time:
One of my favorite candids:
Saying our vows with our wonderful Pastor.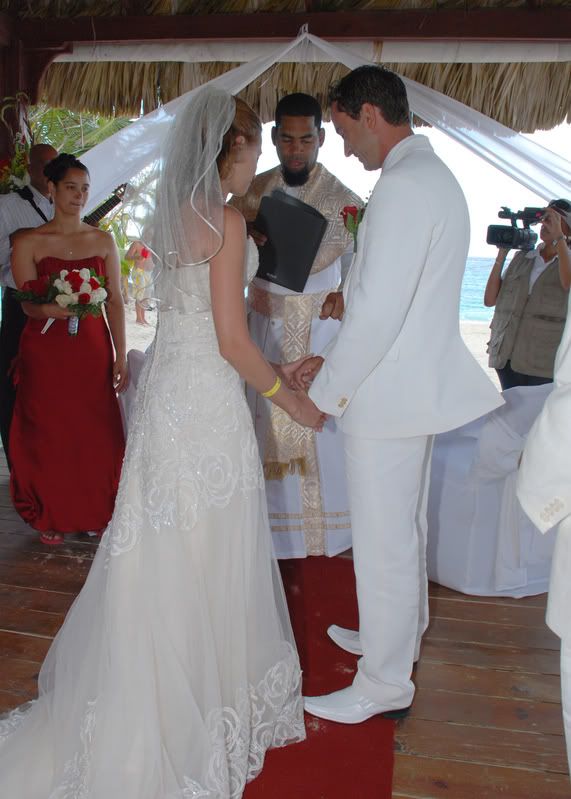 The kiss!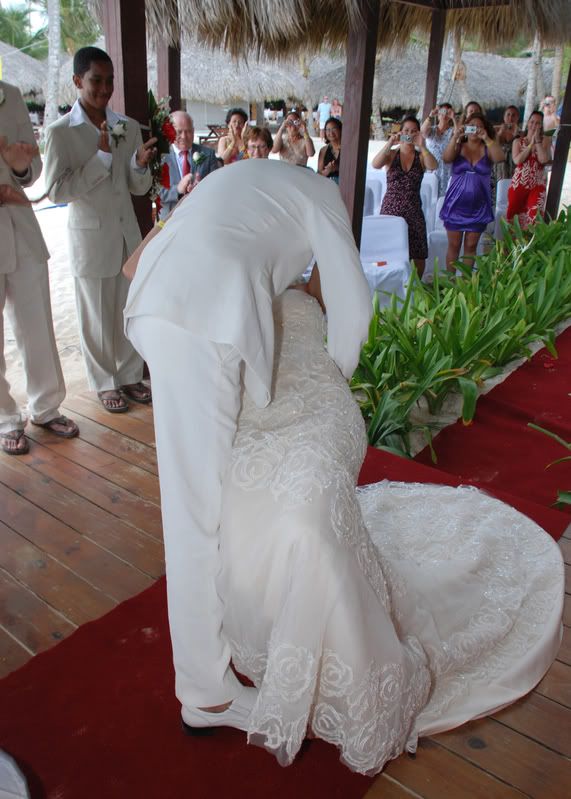 Sand ceremony: