Any orange brides out there?
Posted 04 August 2008 - 08:42 PM
I'm an orange bride to be!!! I'm using tangerine, butter, and chocolate.

---
Posted 04 August 2008 - 09:22 PM
I'm an orange bride too.... Since we're getting married on Halloween we are burnt orange and chocolate, the girls are wearing burnt orange dresses with chocolate accents and the flowers are a combination of burnt orange roses and such and chocolate sunflowers and cosmos and some other stuff too...

I like the inspiration photo of the orange, teal and khaki...

---
Posted 07 August 2008 - 12:07 AM
I'm doing bright(hot) pinks with orange!! I think it looks so tropical!

---
Posted 10 August 2008 - 09:08 PM
I am using orange and bright pink with either lime or aqua as an accent color.

---
Posted 28 August 2008 - 05:58 PM
Hey guys!
I still have not picked the colors for our wedding. I love the idea of orange and hot pink. Maybe chocolate? April in Puerto Rico so I think it should be tropical...
The problem is I have to see it!
Do you guys have any pictures of what inspired your orange theme?
Or where do you think I can look for ideas?

Time is ticking and I'm getting sooo much crap from people because I haven't decided!

Thanks for your help!

---
Posted 28 August 2008 - 11:04 PM
I got tons of orange inspiration from the knot.com you can search for ideas by color and there is tons of great ideas in orange. I am using mango and lime as my main colors with possibly some ivory or hot pink too!

---
Posted 29 August 2008 - 12:13 AM
I am doing orange and pink! I think they look great together and are very tropical!

---
Posted 29 August 2008 - 09:01 AM
In my signature there is a link to my planning albums. I have one whole album just dedicated to color ideas.
Plus alot of the pictures in my ceremony album are orange too. Here is the one that started us on orange:
---
Posted 29 August 2008 - 09:23 AM
I am set on doing orange flowers with my teal/navy bridesmaid dresses
BRIDESMAID DRESSES
INSPIRATION PICS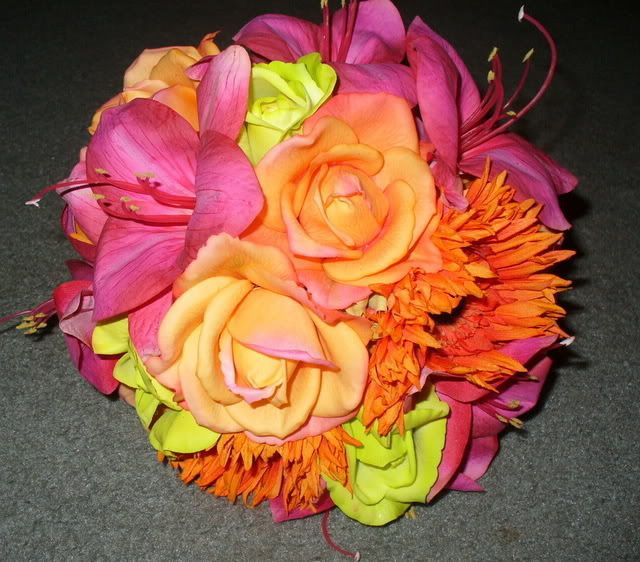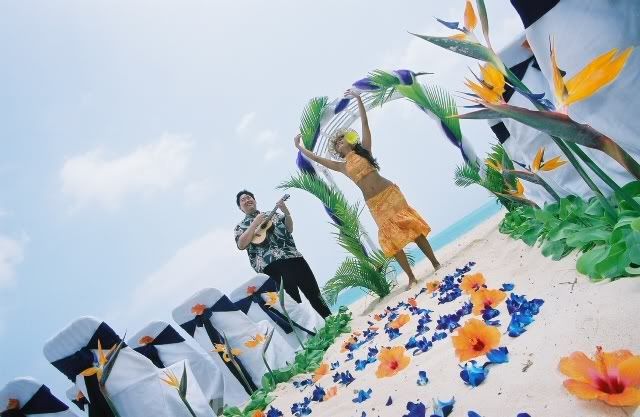 ---
Posted 29 August 2008 - 09:49 AM
I'm also a orange bride, everything from guest favours to the cake had some kind of orange colour on it... Mint Green and bright Orange are my main colours. Take a look at the palnning thread you can most of my stuff there... Happy planning!!!

---
---
0 user(s) are reading this topic
0 members, 0 guests, 0 anonymous users