I finally found a simple but cute dress to change into for my reception in case I am too hot in my big dress. It was also really cheap so I won't feel bad if for some reason I don't change into it. Please try not to look at me in the pic...I look horrid!
I also found a cute BM dress. As of right now, I am just having my sister as my BM. I thought it was cute. Hope she likes it!! If not, back to looking!
my reception dress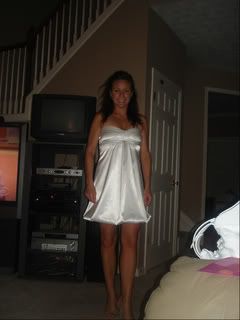 BM dress
What are your opinions ladies?