This forum is a constant source of inspiration, thanks to all of you, our invites were a huge hit and everyone is super excited about the wedding. The last of our invites went out last week, so I thought I would share some pictures. I truly loved the idea of the MIB, but we knew it would cost us a pretty penny so we decided not to do STD's. Here's a break down of the costs and websites we used to order supplies:
all labels and tags: $33.59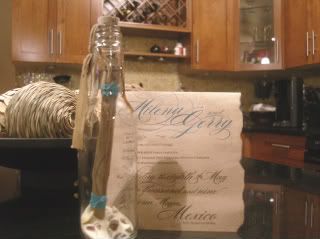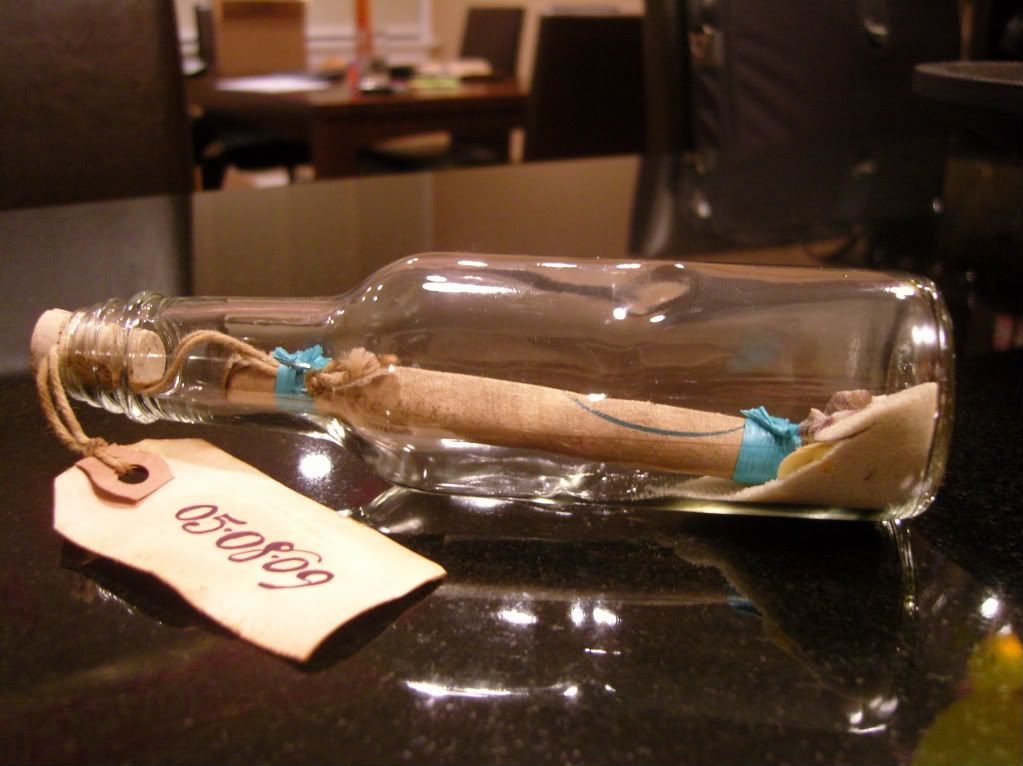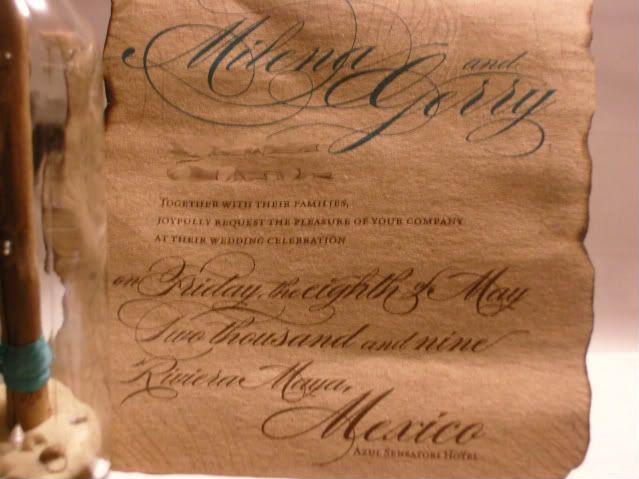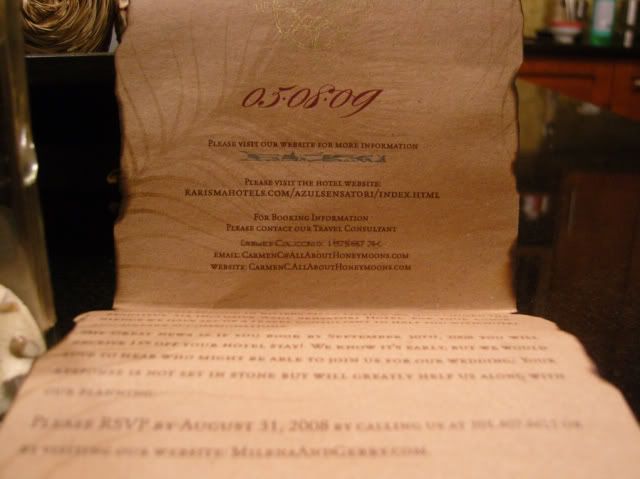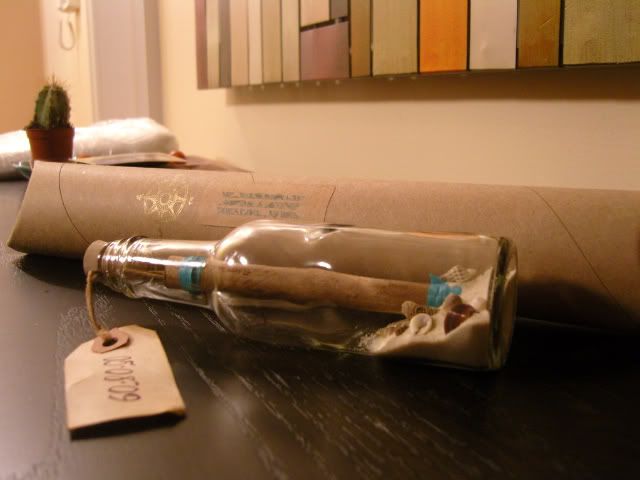 We ran out of MIB invites and we had to mail invites to family out of the country so we decided to use the same design but using a flat card.
All supplies bought at paper presentation in nyc, here's their website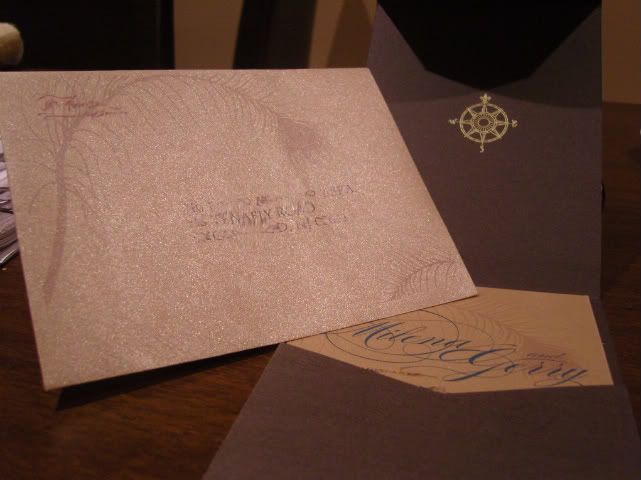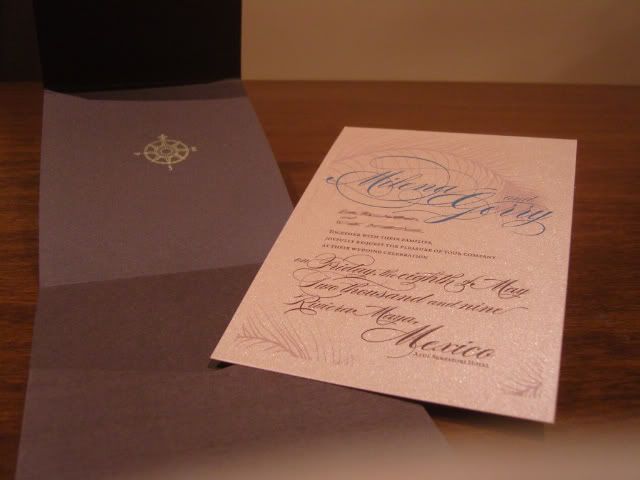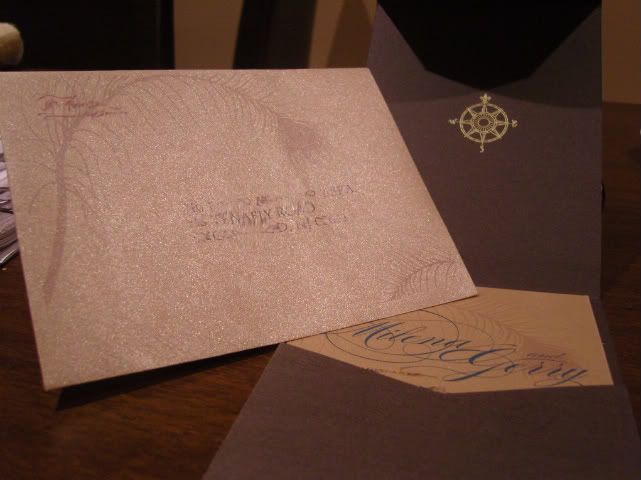 What do you guys think?