Quote:
Originally Posted by mexicanbridewithquestions

I saw this picture of a wedding at Dreams Tulum on Elizabeth Medina's blog. Can anyone tell me which option this is for a reception? Private or semi-private? Can you have a DJ at this reception site?

thanks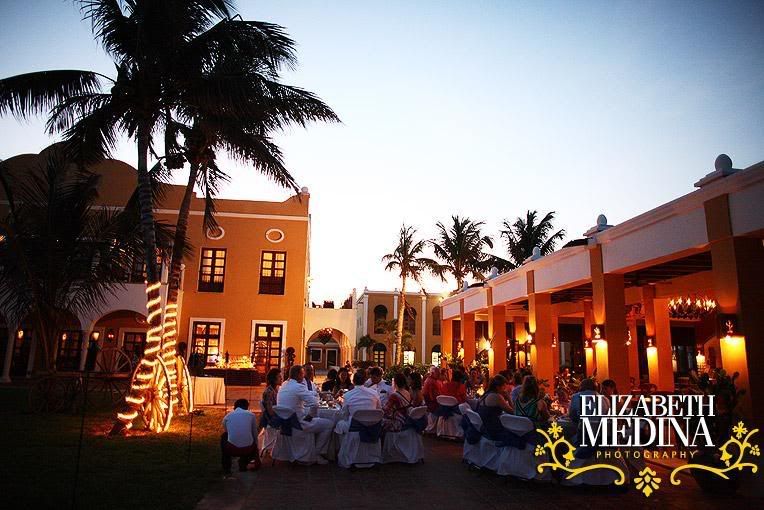 That could be either private or semi-private, it's impossible to tell if there are regular guests (none wedding guests) inside the restaurant. If you have your reception on the terrace, and don't pay the private event fee, your wedding guests will be the only ones on the terrace, but you will have other resort guests right next to you on the inside of the restaurant.
As Neen just said, you can only have a DJ if you pay the private fee.
Although I think somebody has said in the past (recently, like a few months ago) that they didn't end being charged the private event fee because their group was big enough that they took up the whole terrace and restaurant and so Landy didn't bother charging them. I think that's just a case of being lucky. You can't count on these things. But there are quite a few stories of brides getting different stuff for free when they were suppose to be charged.