We threw my BF's bachelorette party in Miami over the weekend. Despite some mishaps we all had a great time relaxing on the beach and getting our groove on. We stayed at the Essex House. It's a 3 star hotel, so it was decent. I really liked it b/c it was so close to the beach. The beach itself was beautiful; and surprisingly not too crowded. The waves were gentle and the water was clear. We ate at Ola's, which was sooooooo delicious! I highly recomend that restaurant to anyone who is planning on going to South Beach. Of course we did the strip club thing, and we danced at Prive and Opium Garden. We also had a few drinks at some of the hotel bars. One of my favs was the Delano. Really beautiful place and great people watching! Drinks and food is really expensive there. And for those that are planning a trip to South Beach, tip is included on the bill.
So here are some pics.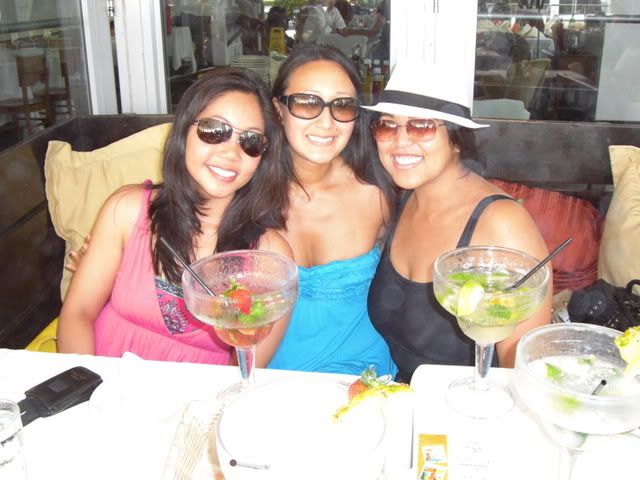 Our theme was fedoras. That's why we're all wearing the hat.