Our AHR was last weekend and thought I would share the evening with all you ladies and post a couple of pics. To give alittle background, my husband and I decided to get married in Jamica to avoid the stress and the money would spend on a big to do. In addition I moved 3 hours away from my friends and family and didn't want to have to worry about where and how we were gonna to get everyone together. Our actual wedding was very small, just us and another couple. Neither of our parents or siblings were able to make the trip. That was ok with us. I really did not want to have an AHR and after trying to cancell it a few months ago my parents talked me into it and took on the responsibily and in addition decided we were not to worry about a thing. They took care of the venue, the DJ, the food, and the decorations. I was pretty nervous about it but it turned out great! My mom and dad did an excellent job. The decorations were wonderful and the food was great!
Here is the cake my cousin made. It's the first wedding cake she has ever made and I think she did a really great job. It tasted awsome too!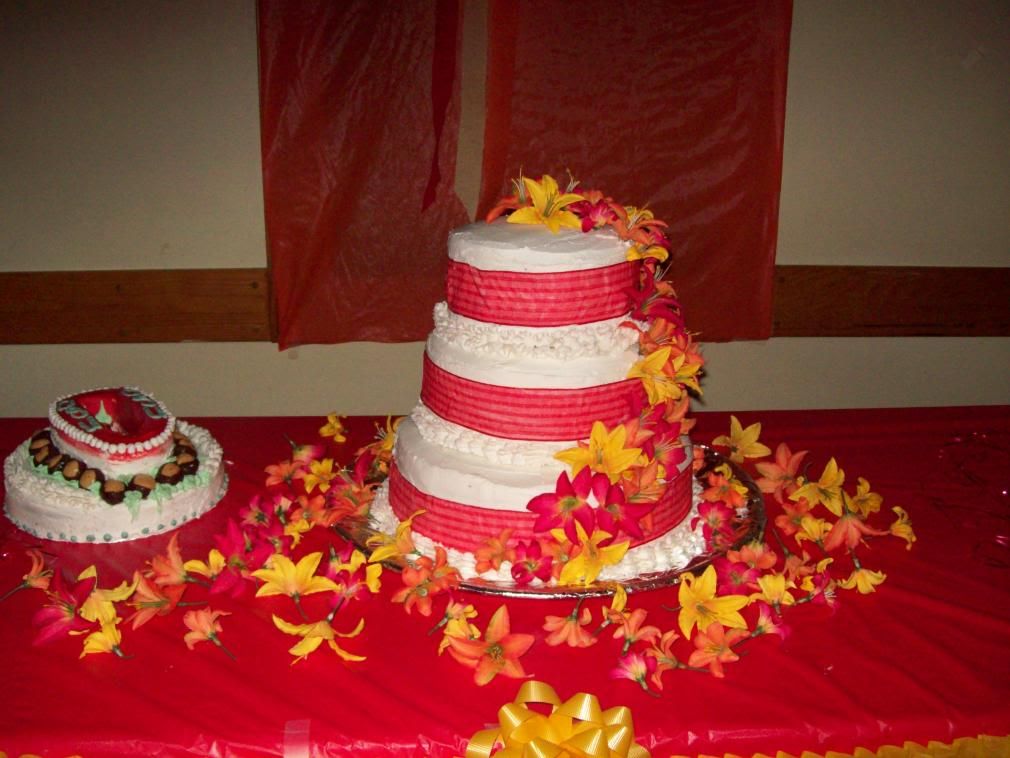 This where they had us sitting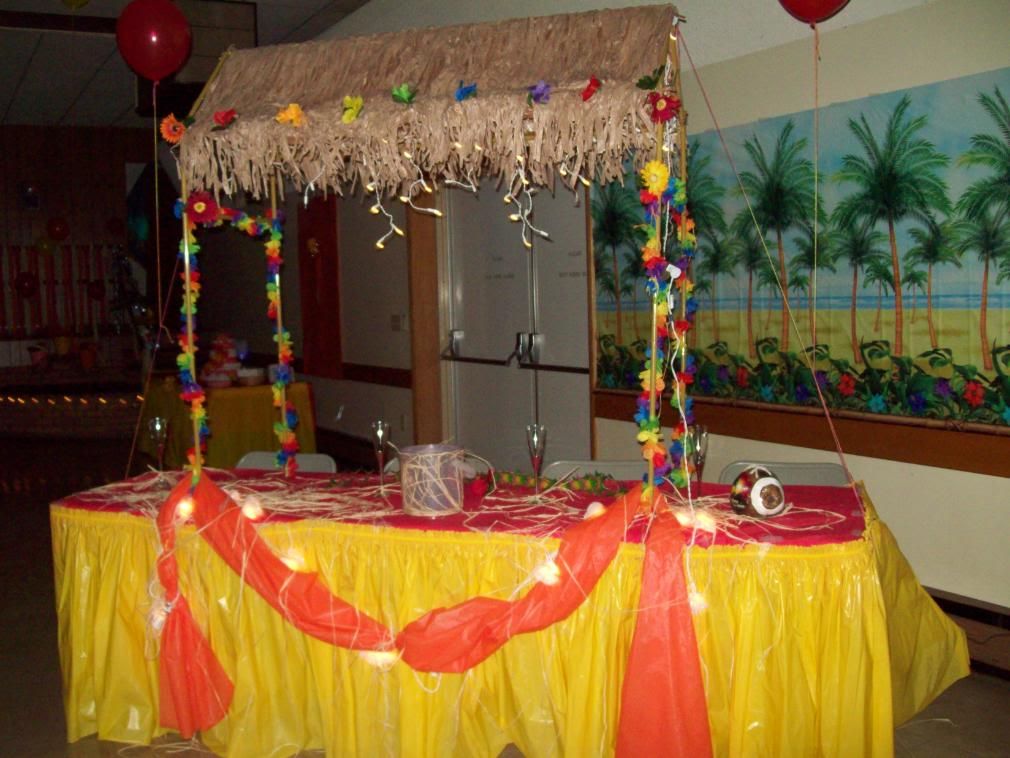 The first, well secound dance since we did one in Jamaica too..lol Oh yea, I decided not to wear my wedding dress cause I wanted things very casual!