Ladies,
I found that when I was looking online for hair flowers I couldn't find anything that I liked, so I decided to make my own. Well, instead of making a few, I went nuts and made a lot, like, crazy amount of hair flowers. Now, I have all these flowers made, sunk too much money into it, and a fiance that thinks that I'm going nutty with all this wedding stuff.
Anyway, so now I'm going to be selling the majority of my hair flowers.
What can I tell you about them? Um, I used good quality bobby-pins instead of hair clips because I felt, in my own opinion, that they stood up better and stayed in place. Um, the flowers are all silk, except for the cala lillies and the orchids, which are real touch. I think I have some exotic real touch ones somewhere, but I can't remember what shoe box they are in.
The pricing reflects the quality of flowers, materials, TIME, haha, that I put into everything, but I'm more than willing to except OBO from all you lovely BDW gals.
I have the orchids in different colours, I just began to get lazy when it came to posting them.
Anyway, I will post a few on here right now, just for some eye-candy, but it will be all the following link.
Gardenias- $8.00 large, $3.00 small
Exotic spiky ones- $8.00
Real Touch Orchids- $15.00 OBO- $10.00 each if you buy more than one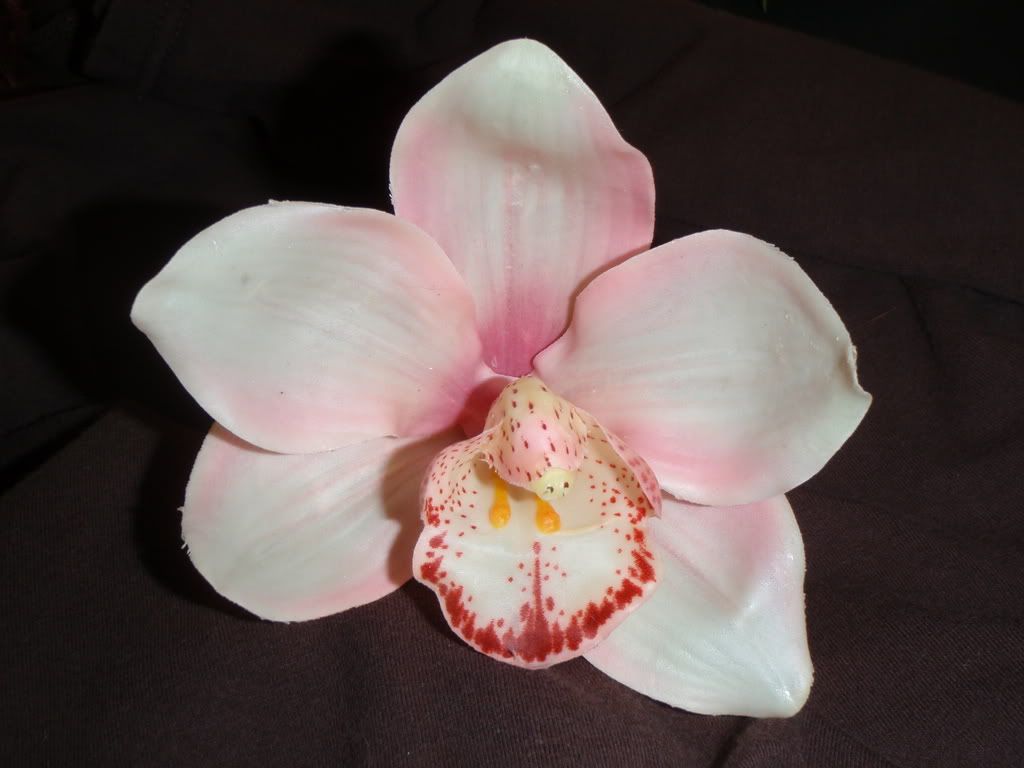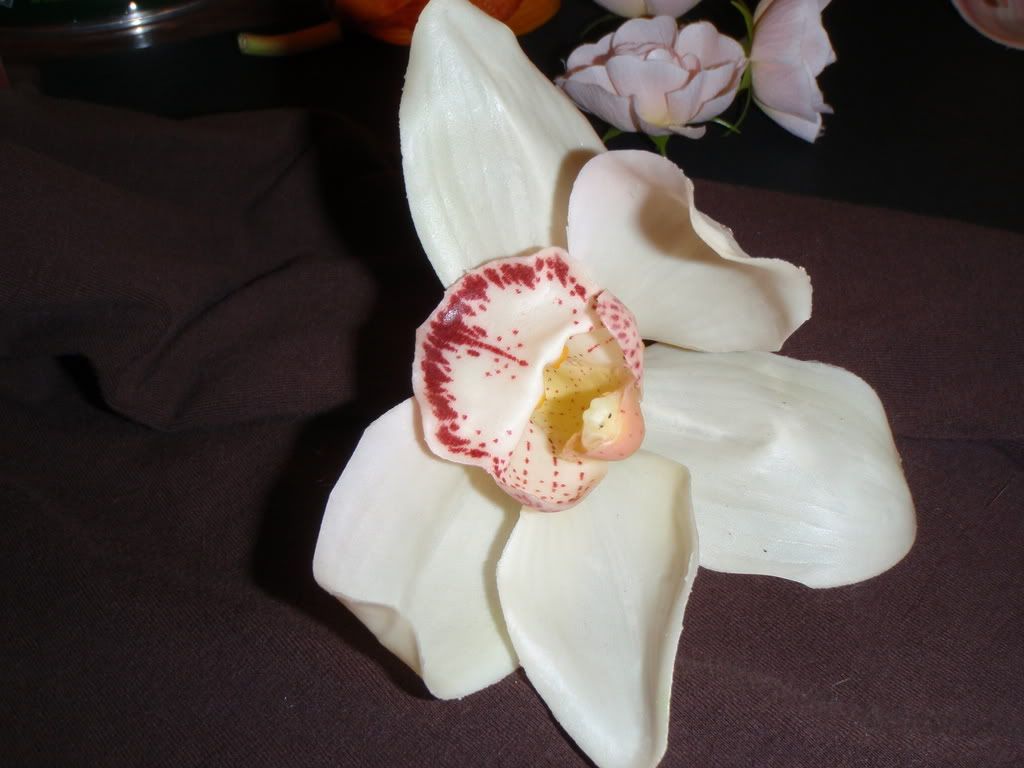 Plus green and some yellow
Spider Orchids- $8.00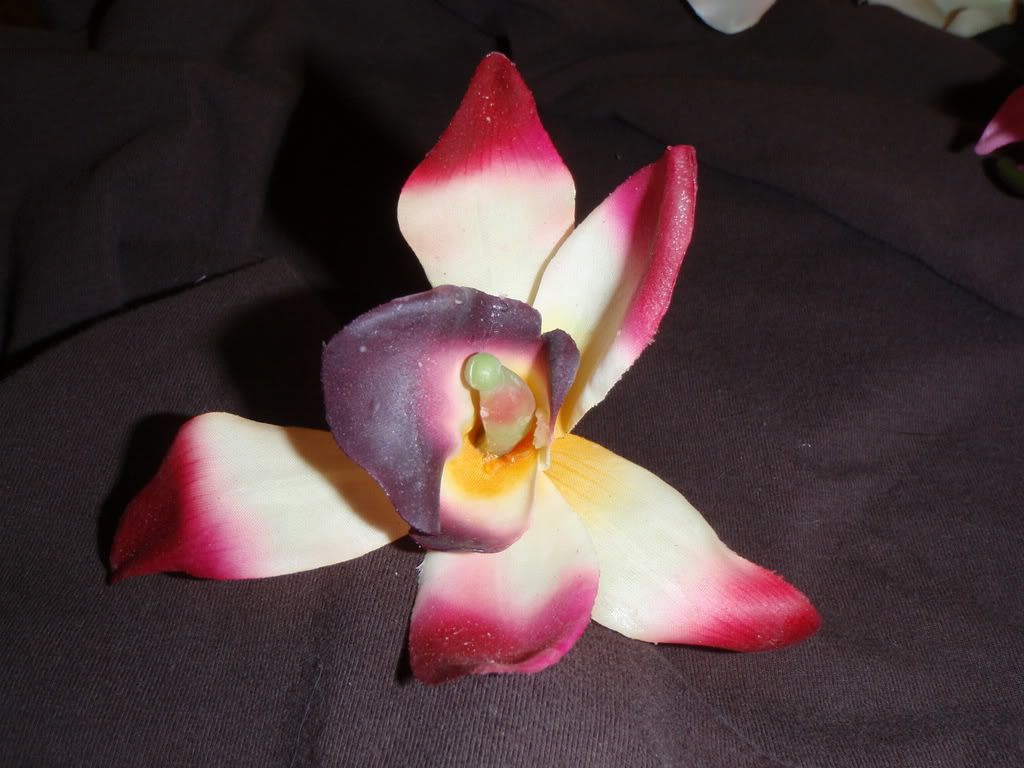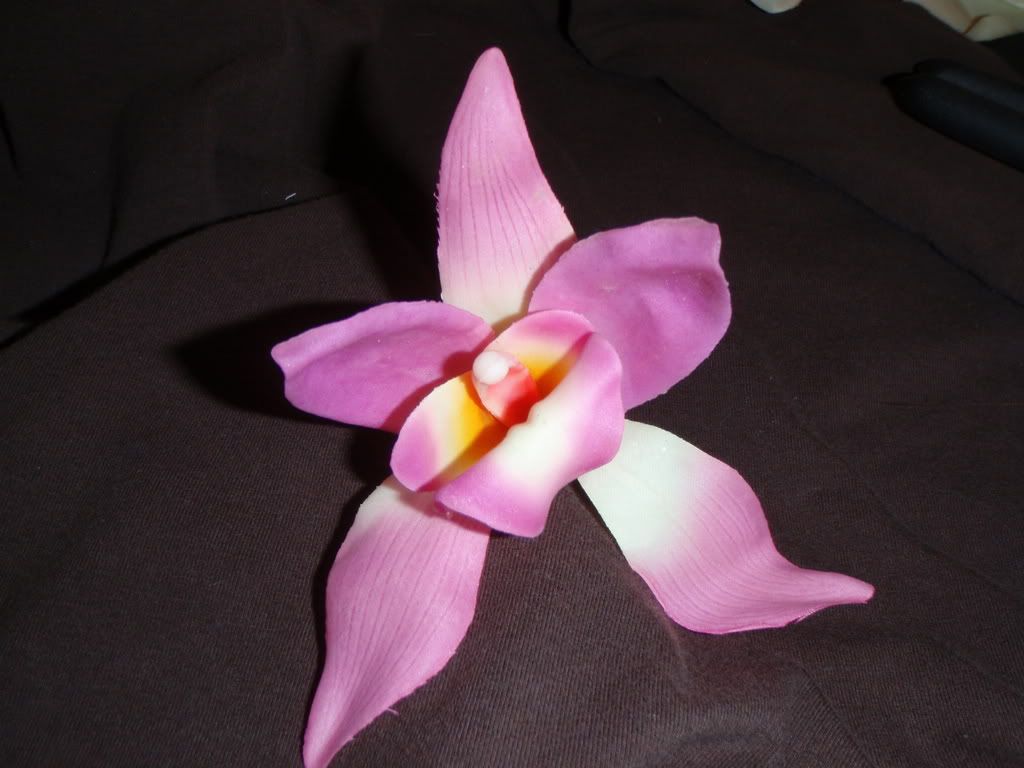 Cala Lillies, white, pink, wine colour, burnt orange- $8.00
Dew Drop Roses, assorted colours- $7.00
Silk Orchids- assorted colours- $8.00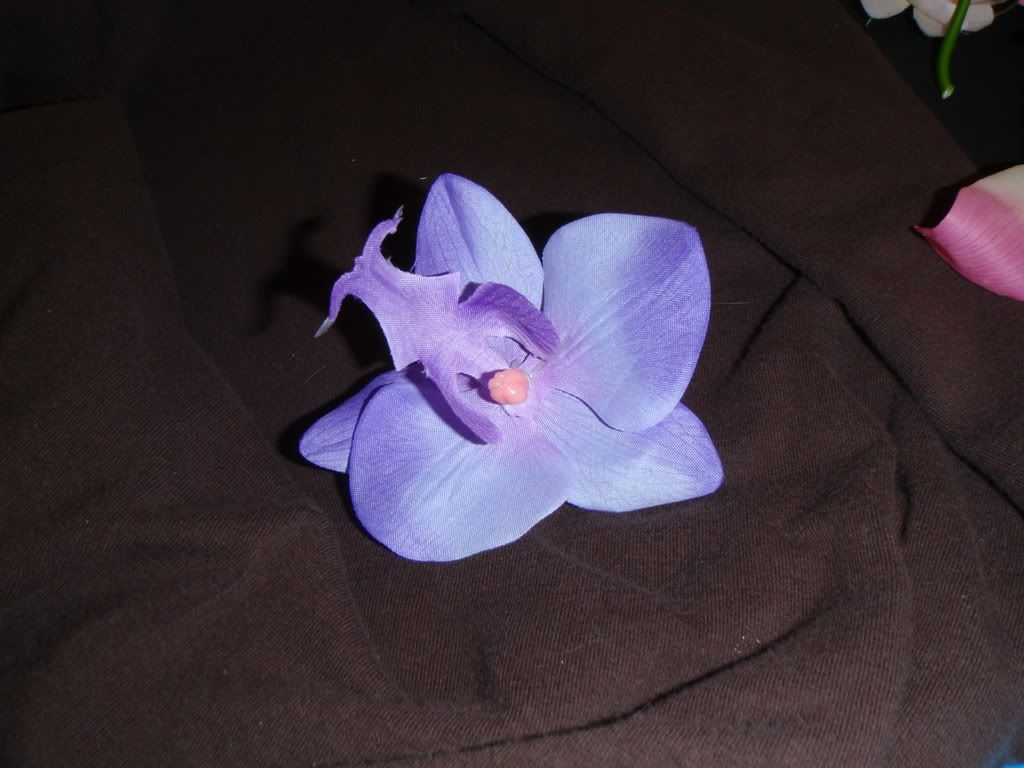 Here's the link for the page:
hair flowers
Thanks ladies and hopefully I didn't bore you with my long-winded post.
Heather
~~