Paige- thanks! They are separate vases, and see below- when you put them together, they form a wavy line. They look so much better in person! Got them from Ikea (I heart Ikea!) They were only 1.99 each, and the votives were only .49 each. You can also turn the votives upside down and they hold candlesticks. Not sure if I want to utilize that or not.... I'm taking the candles down myself...Post pics of your invites!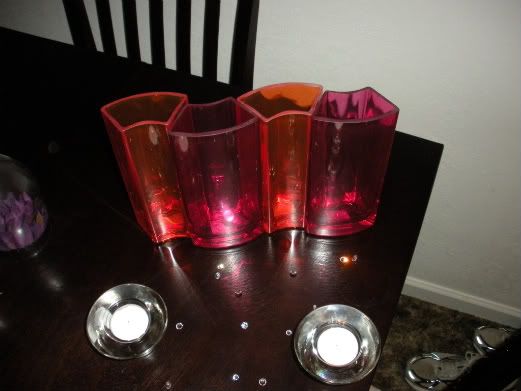 Shellk- 3 hours of ironing!? You are a trooper girl! But best to be prepared for sure. The countdown is on!!
Welcome fsuambs!! It's always so exciting to have a new bride!! I am working with Wendy Hicks, from Wright travel. She is a BDW travel agent. Her info is on our website- ryanandjannae.com under 'Travel Info' She is AWESOME!!! I cannot say enough nice things about her. Good luck!