Picked these up at our lovely local store this afternoon for $2.50 each. What do you think? They had white, black and a hot pink..I cleaned them out of the white ones.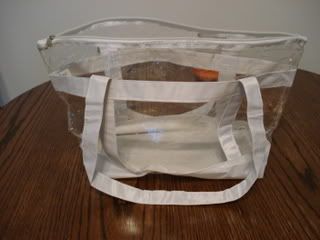 thats a large bottle of sunblock in there to give you an idea of how big they are.
I'm beginning to love that place!