I asked my little cousin Ashley to be my 2nd flowergirl tonight. Her mom is one of my BMs and I just adore Ashley so I knew she'd be perfect. When I asked her she jumped up and down and hugged me so tight. She goes,"I'm so psyched!" hehehe
Ok, so here's my dilemma. My niece (FG) is 3yrs old. I already have her dress: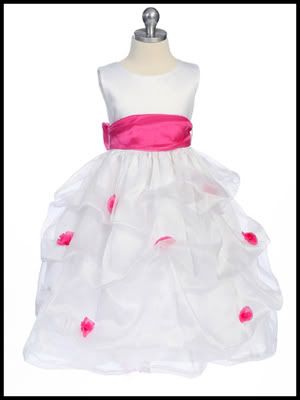 Ashley will almost be 9 by the time my wedding comes. Does this dress look too kiddy or should I get her something else?