I have had these done for a while but haven't had pics and I know how you guys are! LOL
Okay - first I saw Morgans and thought it was the coolest idea (thanks for the inspiration Morgan!)
I started out doing just the girls and then FI said it wasnt' fair - so I did the guys, just not so girly.
I bought the cups at Walmart - 4 for $1, the rub on's at Michaels, and the bling in the dollar bin at Target. I just used the rhinestone tattoos. They actually stick pretty well. I was going to write names on them, but couldn't find a pen that would stick to the cups. Every paint pen I used rubbed off!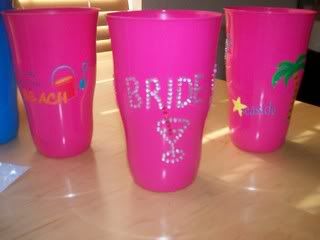 The supplies: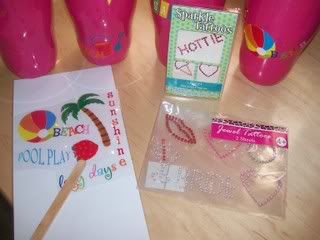 The non-girly guy cups - I started to put initials, but we ended up with a lot of guys with the same initial, so some have names, and some don't.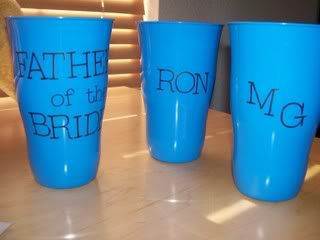 The supplies: