Hi. I took some pics of the stuff for my OOT gift bags: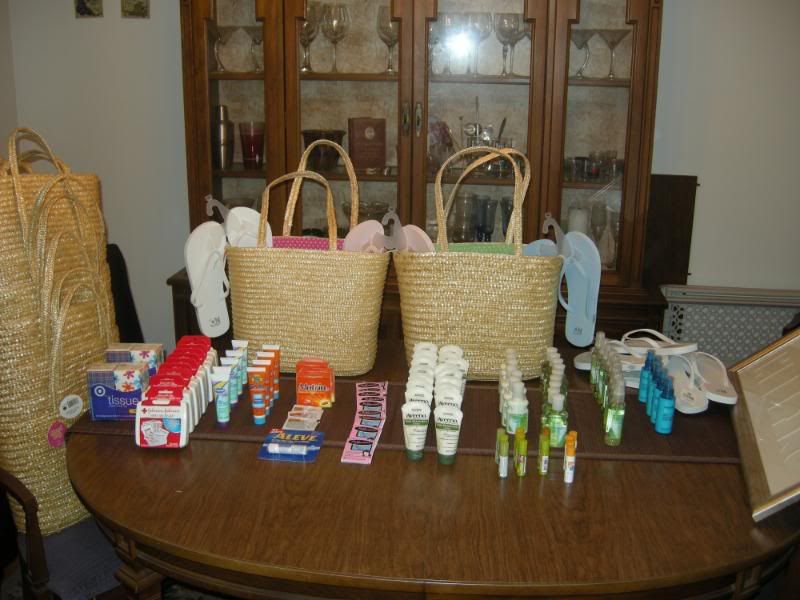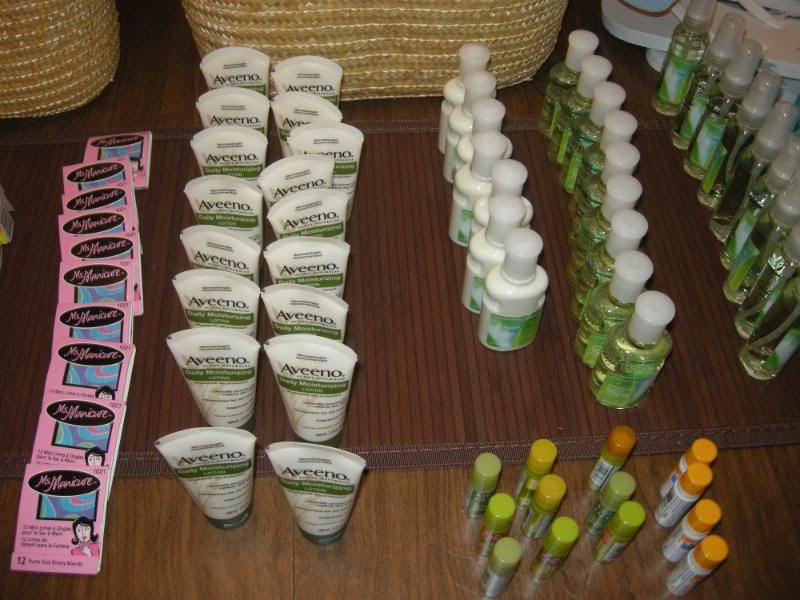 I have....
sunscreen
nail file kits
first aid
BBW lotion
BBW shower gel
BBW body spray
Aveeno lotion
foot cream
tissues
aspirin
flip fops
water bottles ( personalized, not pictured, gonna buy in Vegas)
lip sunscreen
Im trying to do this on a budget-so Im also enclosing a bunch of vegas brochures, the trolloey, the rail system, strip maps, shows, etc.
What else can I enclose? I wanna make the bags seem fuller.
Any other ideas? Ive looked thru everytone's ideas but I might still need more...I think??
Thanks!!