Joe and I are contemplating changing out my e ring. Long story short, I love my E ring, but cannot find a wedding band that I am happy with or want to wear. I bought one that I liked... more than others anyway. But it's really rough and scratches my fingers. And, really it looks
ok
with my e ring, but not great.
So, we were talking about switching out my e ring completely and starting over. We went to the jewelry store tonight, looked for more wedding bands for my current e ring, to no avail. But found a new set that I totally love.
But what do we do with my current e ring? We'd want to sell it, but where?
Here's the ring I have: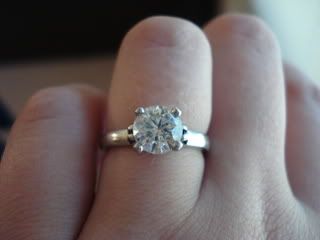 and here's the wedding band i bought: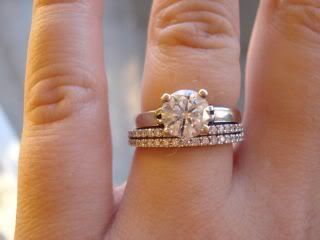 So, for you gals that have changed wedding bands, where do you sell your origional e ring?