Okay, so my creativity is... not so creative today.
We've purchased these great card key/tip money holders that have a ziplock-type seal on them so nothing falls out. We also have wrist coils for the girls and caribinier clips for the guys.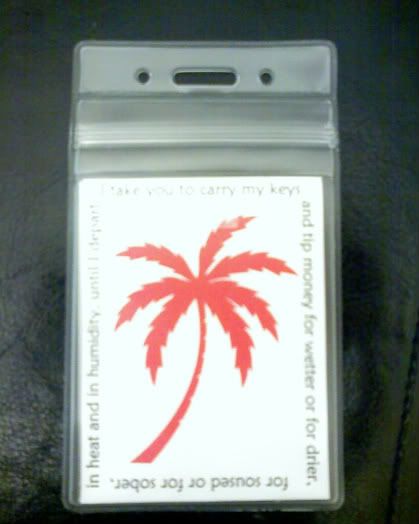 But the wording is very meh.
It currently reads:
"I take you to carry my key and tip money for wetter ro for drier, for soused or for sober, in heat and humidity until I depart."
Anyone have any ideas how to make it snappier? FI thinks it's cute but I'm not satisfied.
TIA!!