Ladies,
There is a language barrier. If you look very carefully at your emails that you have recieved from Claudia, you will see that improper grammar and sentence structure is not being used. With that being said, I have found that by only asking one or two questions at a time, works best.
Here are some pictures that I have gotten from Claudia.
Centerpieces:
fruit centerpiece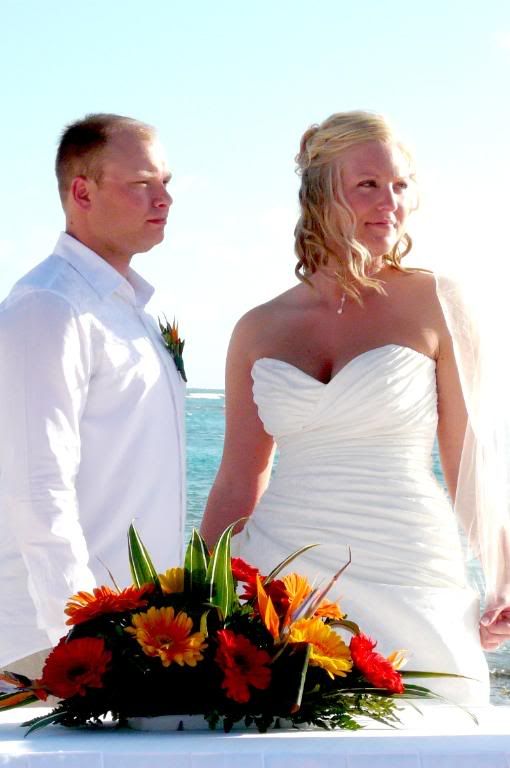 flower
Table set-up: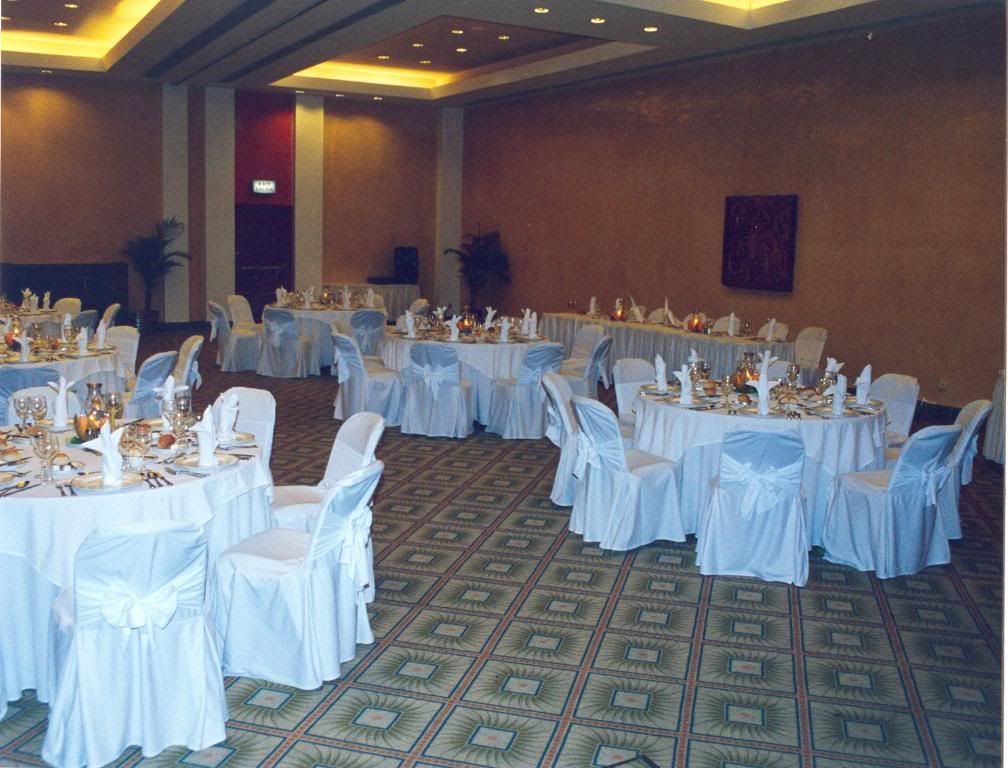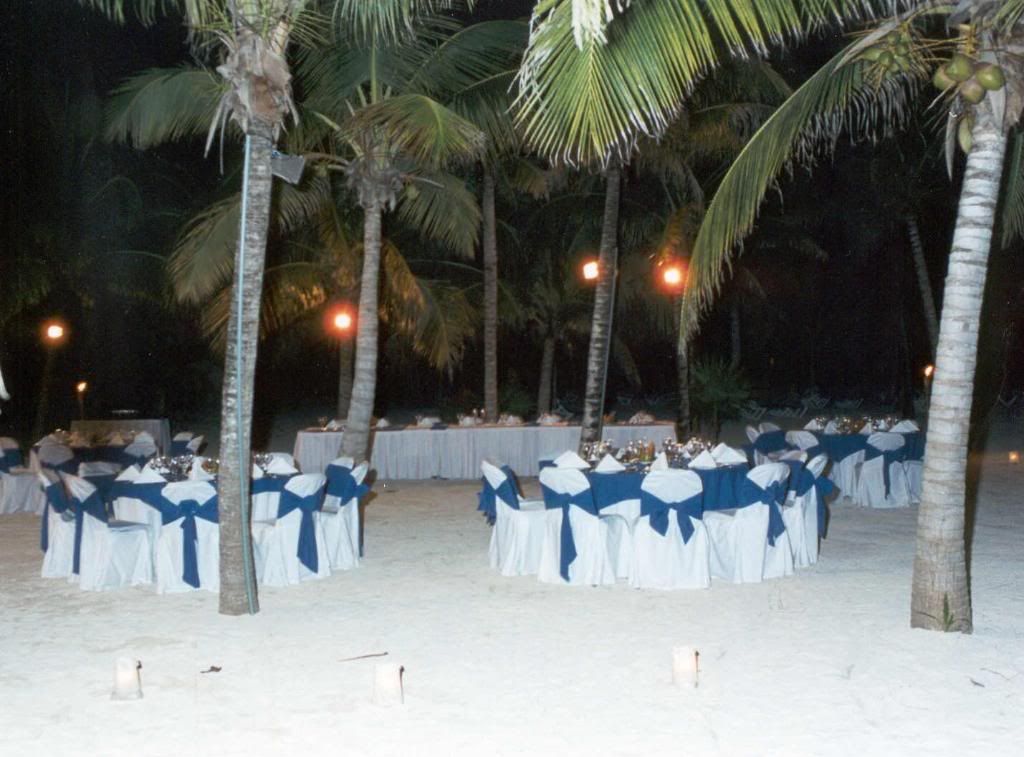 We are having our reception outside, with the round tables. We are bringing our own chair sashes in turquoise and using the white table linens. My fiance likes those the best.
Sorry about the size.
~~