I am finally getting around to going through and taking stock of my DW extras that I am either willing to sell or give away.
Hopefully there will be a few things in here that some of you upcoming BDW brides can use! Please only ask about the free items if you truly plan to use them. I would hate to see anything that was so precious to me for my wedding go to waste.
There is a lot – so it will likely take a few posts to get everything listed. Let me know if you need more/better pics or descriptions of anything.
Veil – I absolutely LOVE my veil. It's from Ansonia Bridal and retails for about $425, but I paid $125. I'll take a minimum of $75. It's champagne with fabulous detailing around the edge w/ rhinestones, beads and thread. Ask if you want more specific pictures. It's a single tier, not quite fingertip length.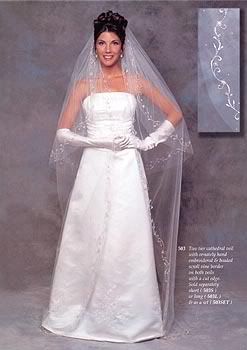 SOLD
Parasols. I bought these (plain white) through Oriental Trading and have 6 that have not been used and are still in the original packaging. Free. Shipping only.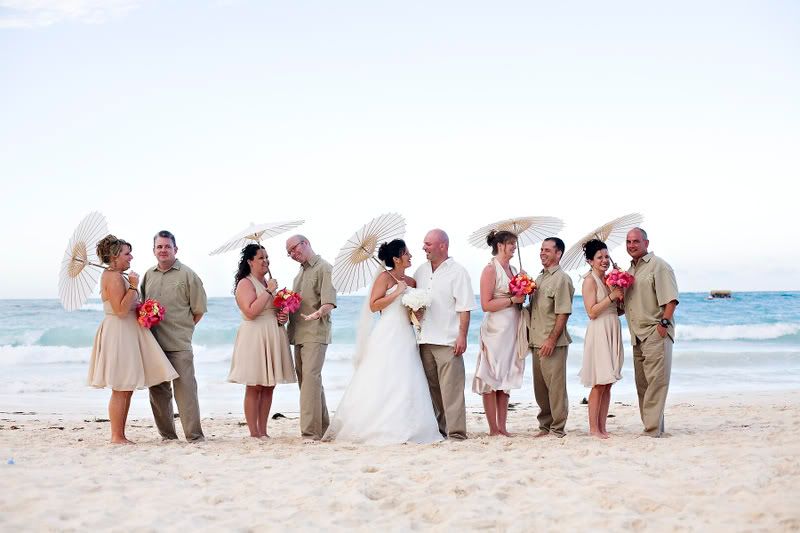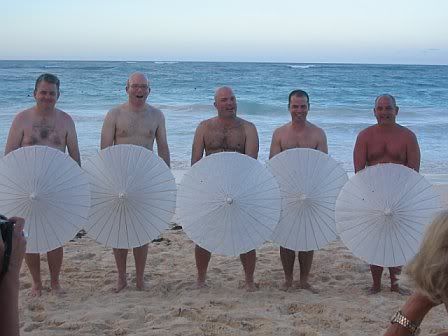 SOLD
Fans. I have 15 leftover w/ various colored ribbon handles that can be changed to suit your color scheme. Free. Shipping only.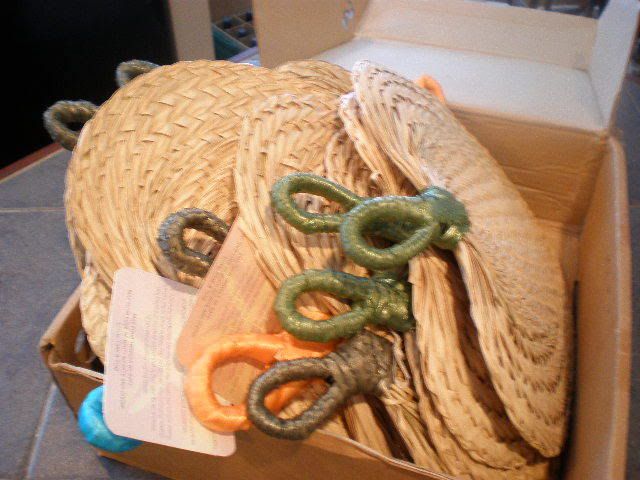 SOLD
"Sexy Little Bride" panties from VS. Brand New / Never Worn. Size M.
SOLD [
FONT=Times New Roman]"Just Married" Sexy Little Things tank from VS. Worn once but Like New. Size M.[/FONT]
SOLD
"Bride" Tank from Custom-Crystals.com. Worn a few times before the wedding, but Like New. Size L. (This was a gift from my Secret Elf, but I figure it's best to keep these tanks in circulation, since we only wear it once, right?)
SOLD
Crinoline Skirt for under wedding gown. Nothing wrong with this, but I simply won't ever need a crinoline again. Size 12 from David's Bridal (sizing is the same as wedding gowns, runs SMALL). Free. Shipping only. I can post a pic if you like, but it's pretty self explanatory. J
My TTD dress. Worn only once and it does need to be cleaned from the sand. But if you want a TTD dress – this is perfect. No rips, tears, etc.David's Bridal / Michalengelo / Size 12. No alterations / no bustle. Shipping & packaging only.