So, my five bestest girlfriends are all coming to the wedding. I'm not having bridesmaids, but I am having a girlfriends brunch the day of the wedding and giving them some gifts:
A starfish necklace (bought on sale at Kohls for $15)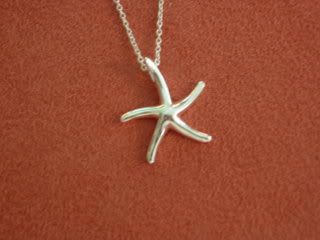 And a jewelry bag made by my mom (thanks Mom!!!):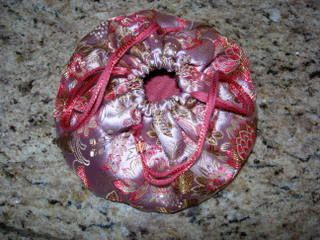 It's got little dividers inside:
My sister will be joining us as well, and I'll be giving her a gold and pearl ring that was my mom's that I wore on my left hand for years. But now with my e-ring and wedding band I figured it was her turn.