Quote:
Originally Posted by milejilo

here are my table and centerpiece inspirations.....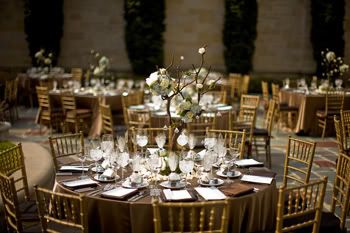 Oh wow...these are my colors!!!! I am saving this pic for inspiration :-) Thanks!!! I am planning on having dark brown long organza tablecloths (Like in the first pic you posted with the pink, but I don't want any white showing) and I want gold Chivary chairs. I am planning on having burnt orange calla lilies or roses as centerpieces. I was thinking of possibly doing a gold organza runner if we end up going with a solid dark brown tablecloth.