KittenHeart, I Love the sunset/weather calendar you just posted a link to!
I got to check out the forecast while we are there, it's due to be sunny and 79 F on our wedding day. Looks like we will also get some rain and thundershowers while we are there... fun!!!!
So, dad is going to be able to make the wedding, but he will be having surgery on the 16th of september -Vance & I will still be in Mexico. He won't be able to swim, or go in the hottub to avoid infection, so he plans on spending most of the week relaxing in a hammock and listening to his audio books. At least he will come home relaxed!
By the way, Katie, I believe you asked me ages ago what a boudoir book is?! Sorry for the delay in reply... I had a 'sexy, boudoir style' photo shoot done as a wedding present. I also did a pin-up girl shoot and had that made into a calendar for him. If you check out some of the planning threads I know there are a lot of girls who have done the boudoir book for their FH. It is a hot trend right now in the US and Canada! Besides, when we are all 75, and not look quite so perky, it will ba a fabulous way to remember how hot we once were!
i am attaching a sample of mine... I'll put more stuff in my planning thread.
Here is the cover: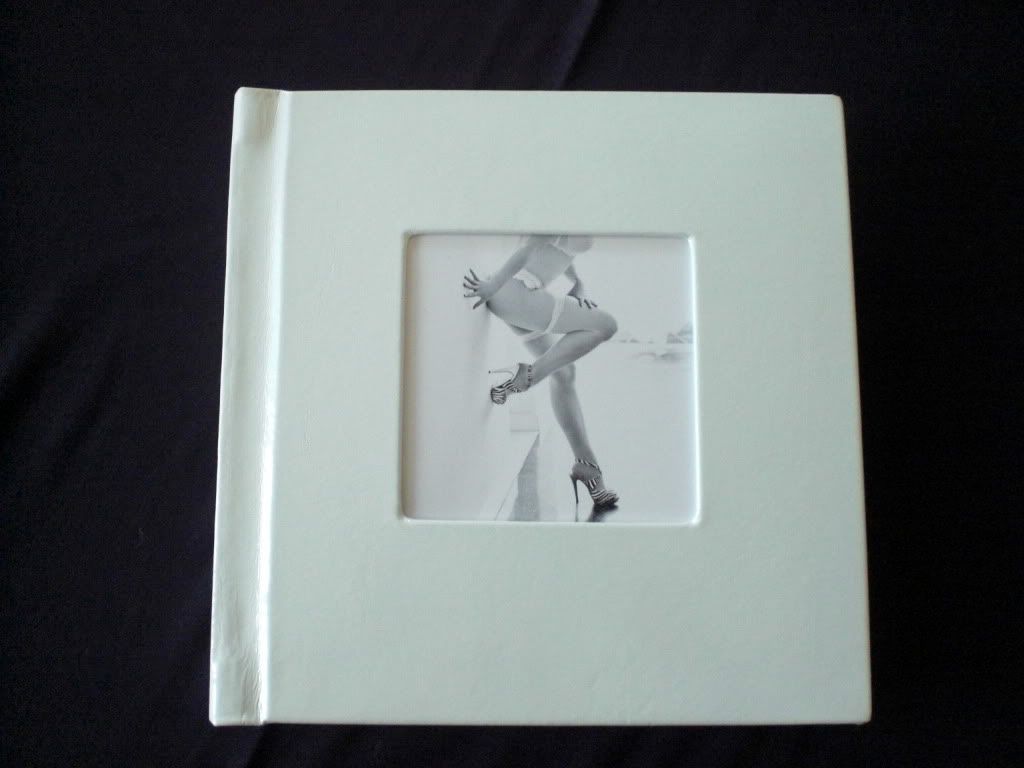 :
Here is one of the inside pages: