Let me start off by saying it was our first time in Mexico and we absolutely loved it, from the turquoise blue waters to the amazingly friendly people. However the purpose of our trip was not to enjoy a relaxing vacation (as tempting as it was), it was to find a PERFECT place to get married. As anything in life, we did not find a "perfect" place, after each visit we found ourselves wishing we could take a piece of each resort and make our own. We're definitely feeling the pressure as family and friends continually ask us, "so when is the wedding?" (I'm sure we're not alone on that one). So I'll share with all of you some thoughts and pictures of the places we visited (though please note, as luck would have it, we kept missing weddings at all the resorts, so none of our pictures have any weddings, sorry)… I don't want this to be a monster of a review so I'll post a couple of pictures from each resort, if anyone wants to see more pictures or has any detailed questions please let me know. So here it goes:
Day 1
Paradisus Riviera
We arrived at the Paradisus and we met with Perla, she was an absolute sweetheart. She has an office right next to the main lobby of the hotel, small little room, but she has totally maximized the space to include samples of lighting, d©cor, tables etc. Weddings here seem to have tons of options, I was really impressed with the choices in table linens, (there had to be more than 50). We loved that they have one wedding a day, providing that its not a small wedding (meaning less than 10 people). We walked through the grounds of the resort and its absolutely lovely, the "royal service" pool was amazing, has its own pool butlers and pool side beds. We saw a really nice kids club and pool, which is important to us being that we have family and friends bringing children. Perla showed us the possible areas for our ceremony and reception. Our favorite was the Grill Terrace, though not totally private, it's off to one side of the resort, overlooking the beach. The beach was very pretty, powdery white sand and the water was a very pretty turquoise. We envisioned a ceremony and cocktail hour on the beach and reception following right up the stairs to the Grill Terrace. Perla has pictures of this set up and it looks amazing.
Mexican Terrace, available for cocktail hour or reception, however, it's not private at all. It's right next to the lobby and I'm sure there's a lot of foot traffic.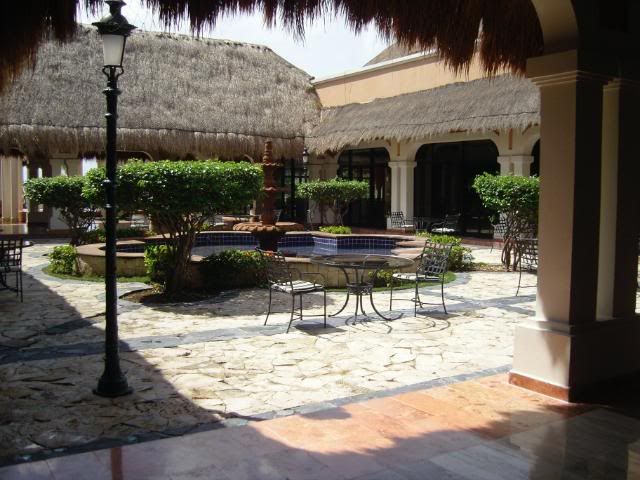 If I'm not mistaken this is the Caribbean Market Place terrace. You can see the pool on the left hand side.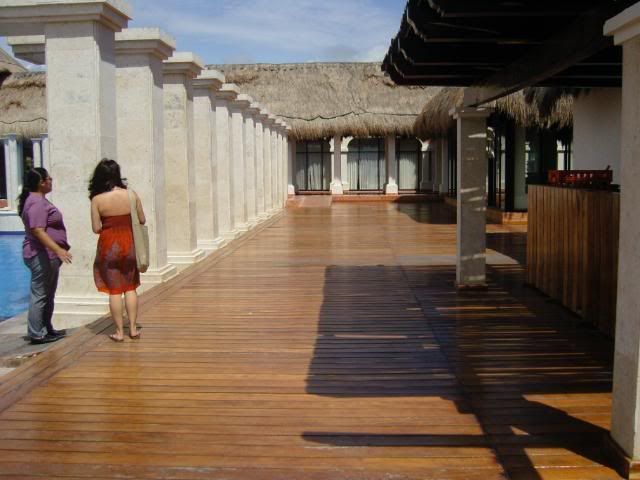 And this is the Grill Terrace =)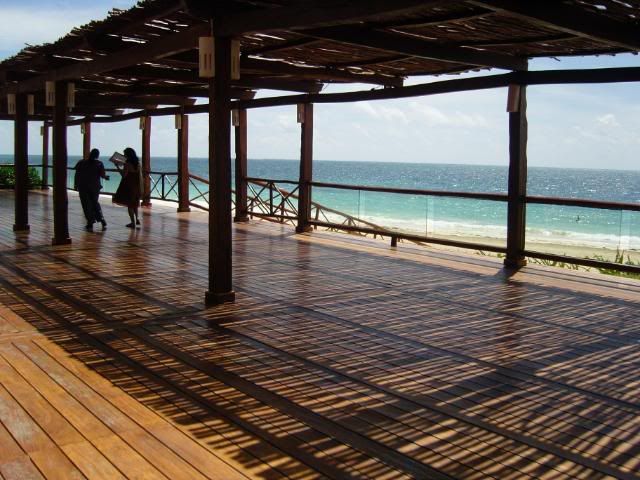 Beach in front of the Grill Terrace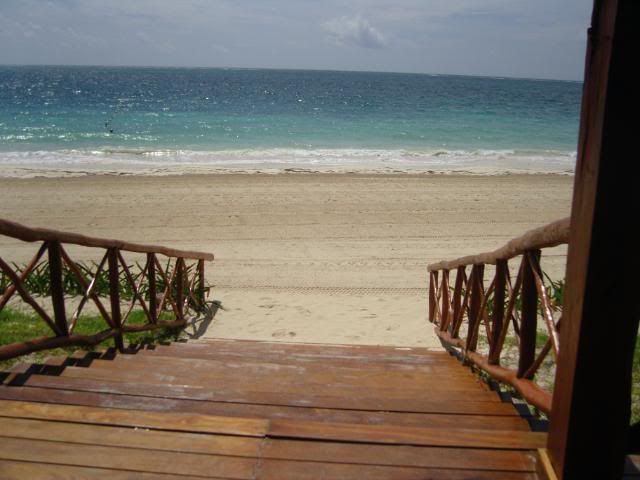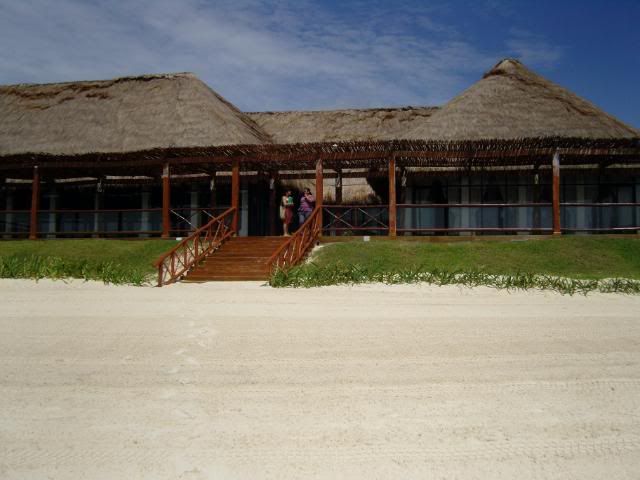 Set up of tables in Perla's office
[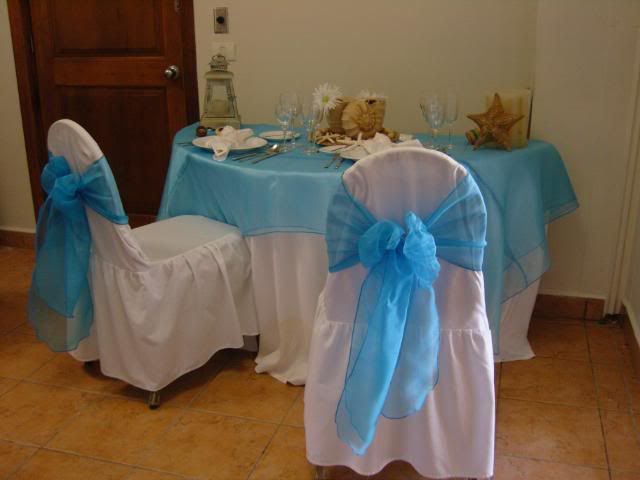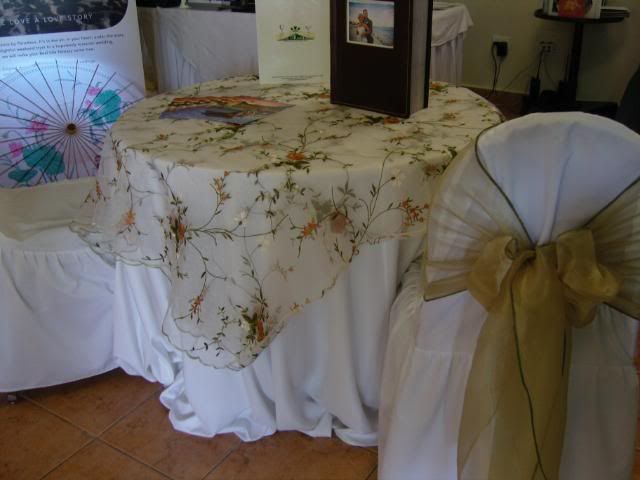 This was our first site visit... so we took tons of pictures of this place, let me know if you want to see more.