Just a couple of pics from my bridal shower last week.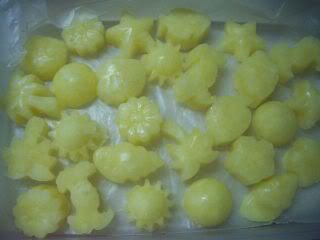 Ice cubes made from pineapple juice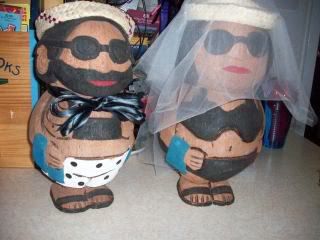 decorations...my mom even put in my navel ring!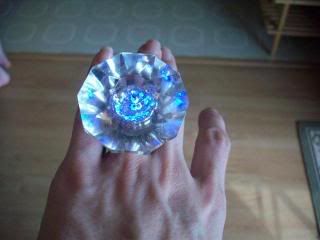 my bling-my ring was at the jewlers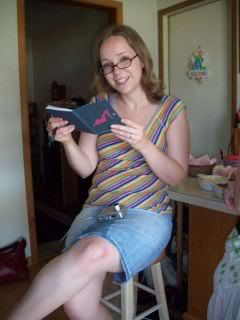 my MOH reading quotes the guests had written, I had to guess who said what and my FMIL learned I always have condoms in my desk.
We had fun and drank way too many pina coladas!