We're finally home! After 14 hours of travel yesterday (LONG layover) we got home at 3:00 this morning. I'm busy catching up on nearly 17,000 unread posts (you girls were busy!) and nearly 200 emails- not including my junk mail... yup, that's a lot of email!
Anyway, we had a wonderful time. We spent June 1-5th at Dreams with Tammy, Steve, Jackson, and their family/friends. We really feel like part of their family- their parents are great, and Tammy & Steve made us feel right at home. Jackson is absolutely adorable, too cute for words. He has such a great personality
If we do a BDW reunion trip next year, you all need to try to get there- Tammy & I had a great time just hanging out, chatting, catching up and reminiscing about our weddings, while doing some hard-core relaxation!
After our 4 days at Dreams, we moved to Club Cascadas de Baja, downtown Cabo. My parents have a timeshare that we could use there, so we took advantage and extended our vacation. We were in Cabo for 12 wonderful days and are quite refreshed! Club Cascadas definitely has an "Old Mexico" feel to it, there are no tvs, phones, radios, or clocks in your rooms, so it really makes you relax. It's right next to Tabascos on the beach and a short walk (<15 min) to downtown, so we did a lot of shopping/sightseeing.
Here are a few pics for you picture junkies...
The ever adorable Jackson:
Tammy, Steve, & Jackson at the welcome dinner: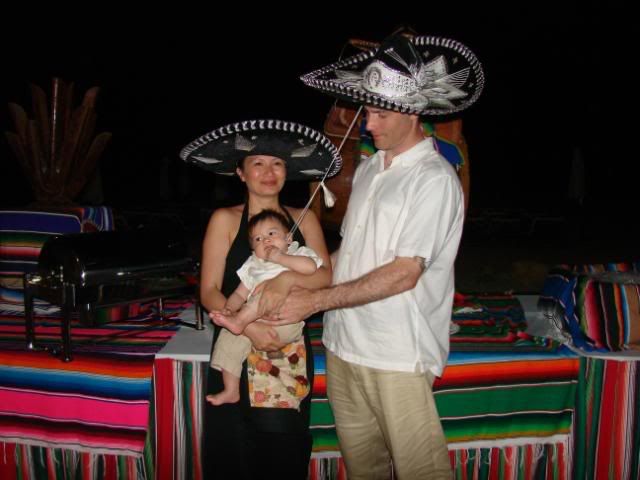 Tammy, Jackson & I: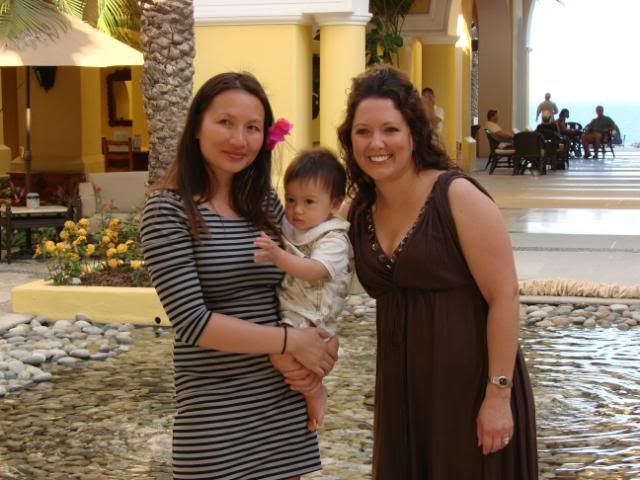 Jeff & I:
Tammy & Steve:
More Jackson:
More Jeff &I :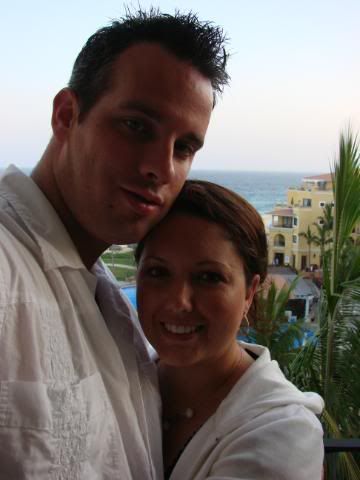 There was a sunken sailboat in front of Cascadas: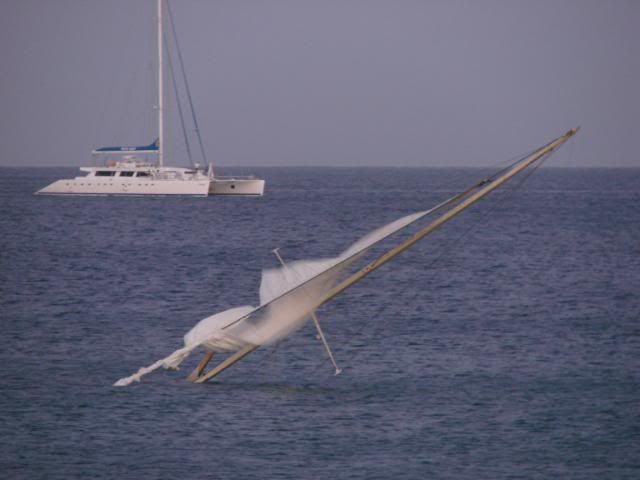 Me being goofy:
More to come...