our shower was this past saturday! despite the 90+ temps everything was really great.
best gift by far was our 4 piece diane von furstenburg luggage
us right as it started
me, fi and my future in laws
our fun photo set up- we used a polaroid and the pics are hilarious
bride and groom cakes. later, mexican wedding cookies went on the top tier
here you can see how everything was set up.. we had 60 people there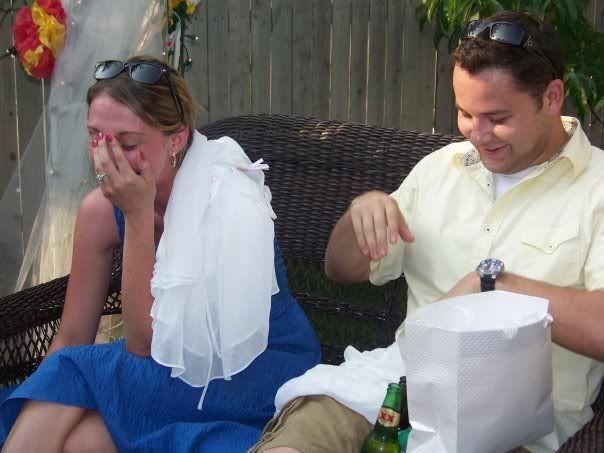 was definately not expecting my sister to buy me lingerie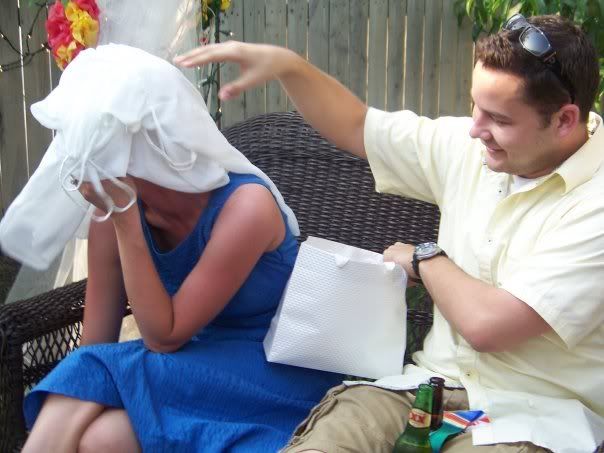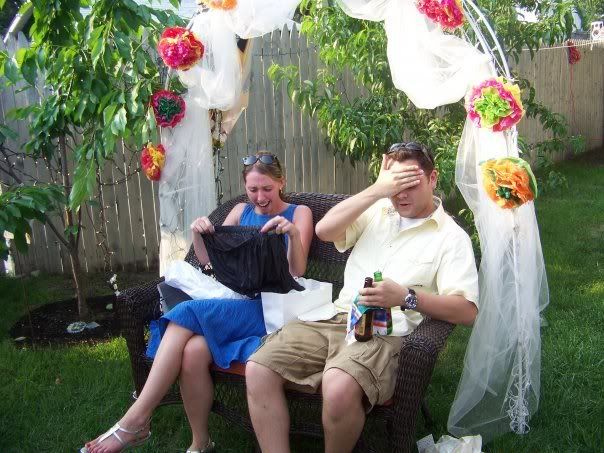 silk boxers hahaha
and my awesome pops, who despite being diagnosed with cancer 5 days before the shower, still cooked the entire menu! he's awesome.