Quote:
Originally Posted by MrsVanPelt

I hope I can do the picture alright! This is my first reply. Anyway...

I mentioned in my into post that I did my wedding on a really small budget. This was our cake. It was blue buttercream frosting with white cake and a fresh fruit layer in the middle (strawberries, kiwis, bananas, and pineapples and smashed up and SO yummy!). The cake fed about 50 and we got a sheet cake that fed 90. We had 75 guests and very little left over! All done by a grocery store baker for $250.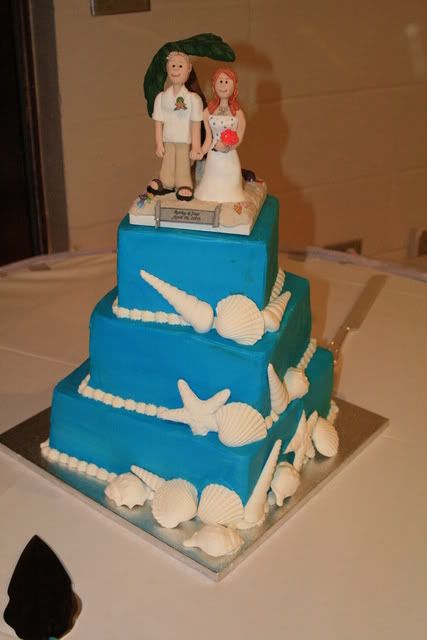 I love the cake toppers!!!!! Where did you find them?