I was a little upset that I wasn't able to order the sky blue color, I had to go with the turquoise because by the time I finally got around to ordering these there were never enough quantity of the sky blue (which they told me is a great match to aqua or Tiffany.) Oh well, totally my fault, turquoise will work fine, I've got enough else to stress about!
Here are the 6 parasols in the box, they also came packed nice and snug with brown butcher paper tucked in all the spaces to keep them sturdy.
Here are all 3 colors, I got ivory for me, chocolate for my maid of honor, and turquoise for everyone else.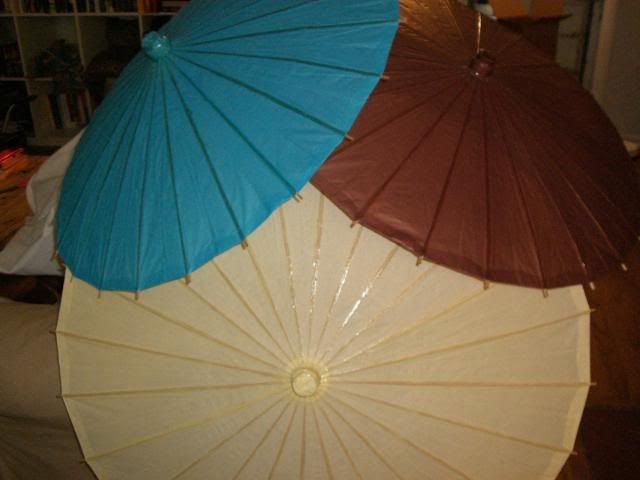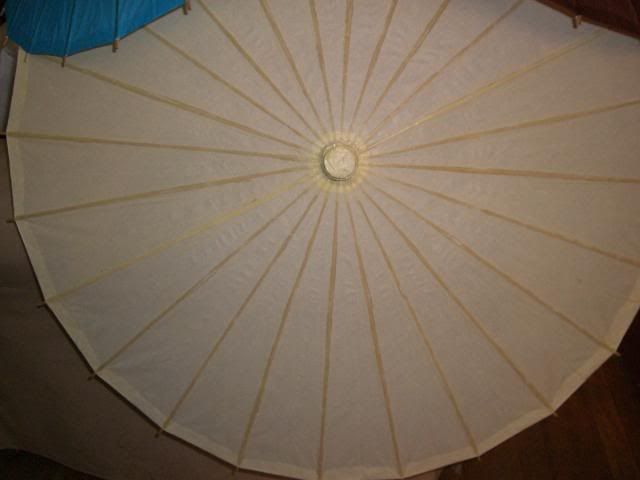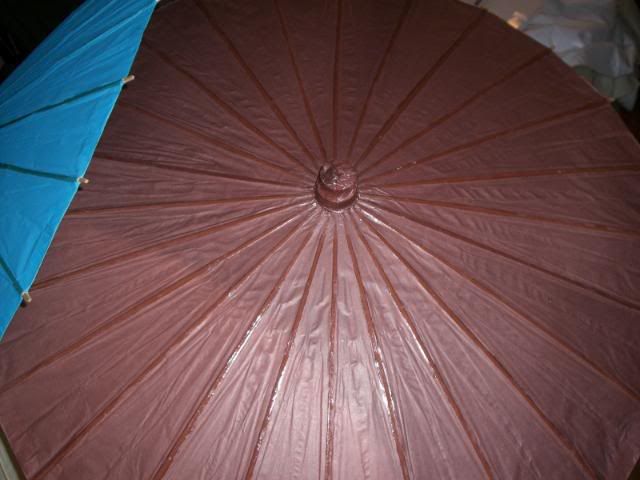 Here is the underside, I've never seen pics of this before so I thought I'd share in case anyone was interested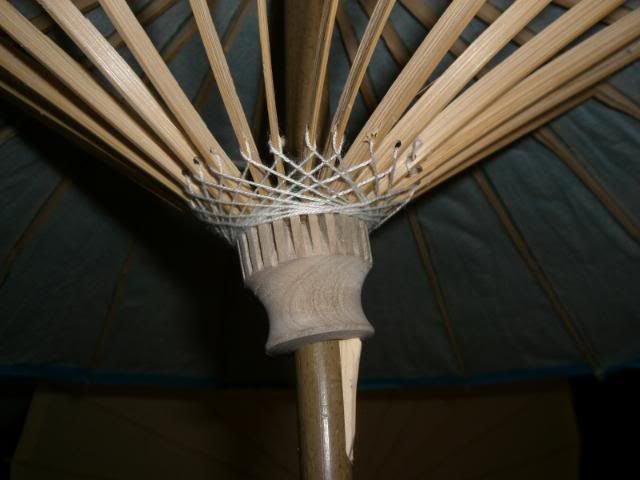 And the handle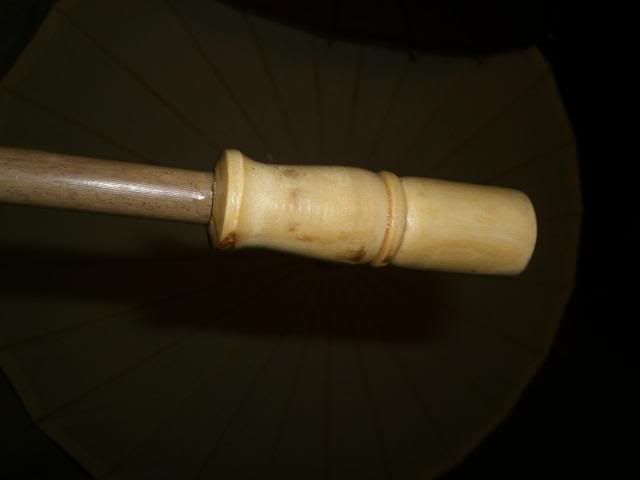 I'm pretty happy with them, altho the chocolate wasn't quite as dark as it appears on the website, I was hoping for dark dark brown, but it's more of almost an orangish brow, if that makes sense. Now I'm just praying it doesn't rain on my wedding day, I don't know how these will turn out, and I'm not doing any sort of flowers as of yet. I'm gonna hope that by bringing all these "umbrellas" with me, our Seattle rain will stay far away
you know how when you have one with you, you never need it, but vice versa