Quote:
Originally Posted by SunBride

You could go for an arch like I didm (well, they got it a "gazebo" but it's really just a frame of sticks! Same as some of the ones in your document). I didn't like any of the ones with big flower arrangements, so I went with it being decorated wth tulle and then small flowers arrangements.

This was at Dreams Tulum. They had never done anything like this before (usually they use just a little tulle and big flower arrangements on the "gazebo" frame) but they did it for me no problem! Now all the girls at Dreams Tulum are requesting it!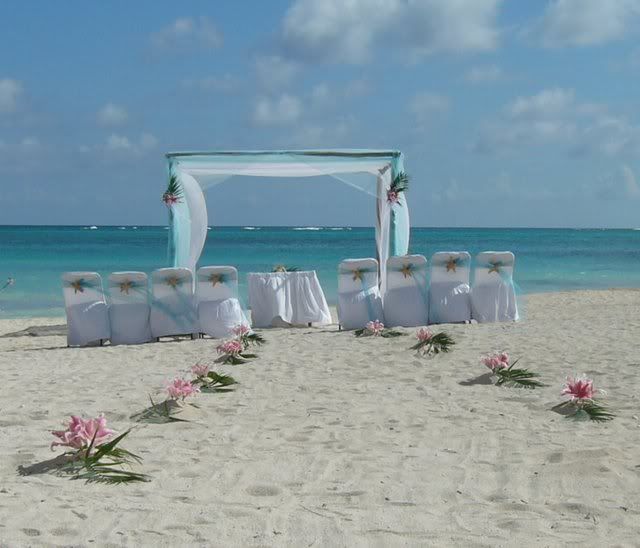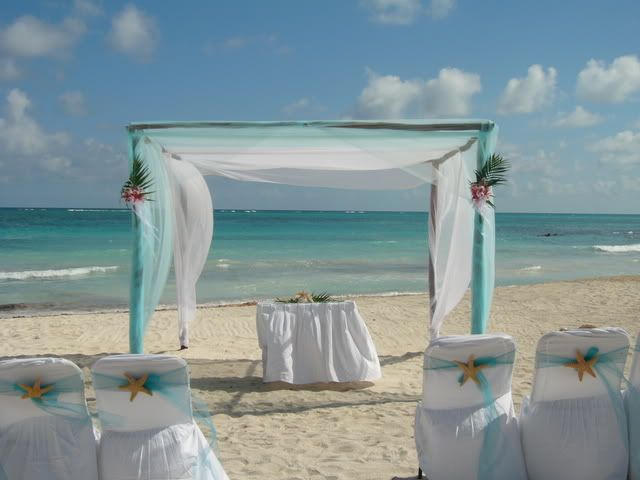 I really like this set up! I love the starfish on the chairs, I haven't seen that before!